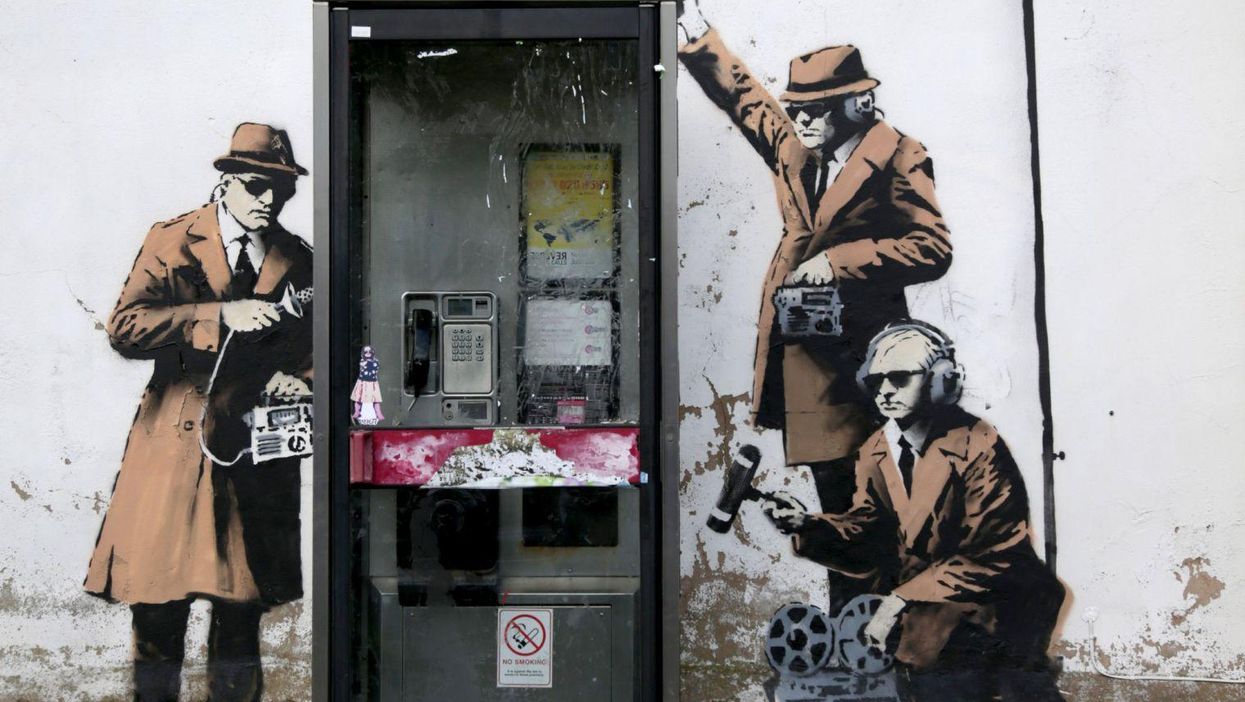 Spoiler: The UK isn't one of them.
The Freedom on the Net 2015 report by Freedom House has ranked 88 countries for the freedom of their citizens on the internet.
The report found that internet freedom globally had declined for a fifth consecutive year, as more governments censored information of public interest while expanding surveillance.
Of the 65 countries assessed, 32 have been on a negative trajectory since June 2014.
The UK was awarded the same score as the prior year, placing the country 12th in the 2015 index.
The UK joined 13 other countries since June 2014 which have passed new laws to increase surveillance and joined a host of other countries criticised by the report for the manner in which it "stigmatised encryption as an instrument of terrorism".
The top ten most free countries online: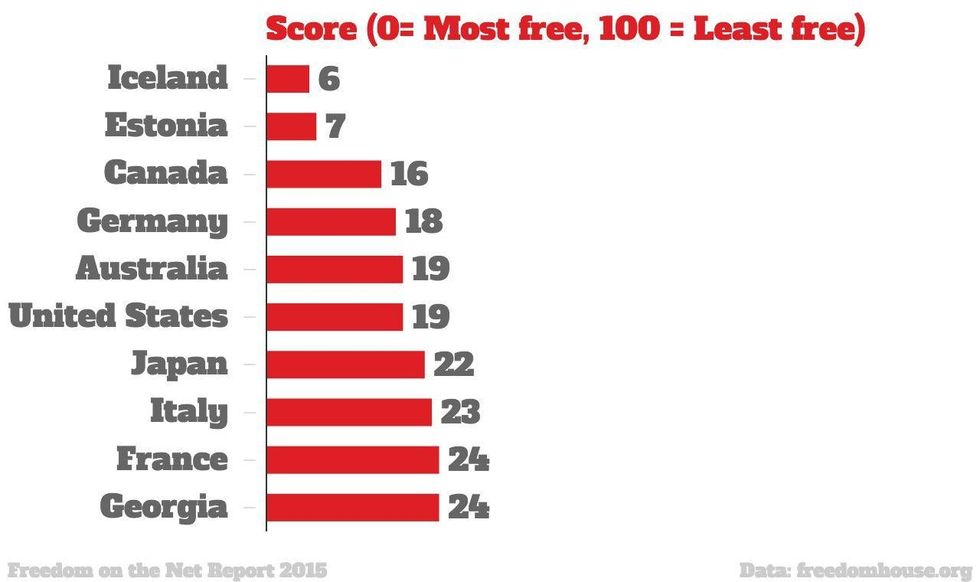 The top ten least free countries online:
To see the full scores, see the map below:
The report said of the UK:
Users' rights still seem caught in the shadow of extensive surveillance measures used by the government to monitor the flow of information for law enforcement and foreign intelligence purposes.
In August, a former UN privacy chief said that UK surveillance was worse than in George Orwell's dystopian novel, 1984.
The first UN privacy chief, Joseph Cannataci, told The Guardian:
Because if you look at CCTV alone, at least Winston was able to go out in the countryside and go under a tree and expect there wouldn't be any screen, as it was called.

Whereas today there are many parts of the English countryside where there are more cameras than George Orwell could ever have imagined. So the situation in some cases is far worse already.

The way we handle it is going to be the difference. But Orwell foresaw a technology that was controlling. In our case we are looking at a technology that is ever-developing, and ever-developing possibly more sinister capabilities.