Simon Tyler is on a mission to beautify our classrooms through educational posters that could just as well be in your home.
The retro posters he makes via Atomic Printworks are beautifully simple diagrams of the solar system and our own planet.
He sees the bold, modern posters as part of an overdue reacquaintance of design and science.
"Serious scientists used to produce posters of a quality that was as good as any artist working at the time," he told The Independent. "Now people just chuck colours and fonts at a page and hope it looks OK."
But Tyler's posters are now taking advantage of the new popular interest in science and the modern obsession with data and infographics. Teachers are buying the posters in the hundreds, and John Lewis is interested... perhaps even in his best-selling poster - a giant rendering of the Moon (lonely old man not included).
Kids have been massively enthusiastic, but what I hadn't expected was the enthusiasm of all ages.
See a selection of the posters below.
The solar system
Full image
Full image
Full image
Full image
Full image
Full image
Full image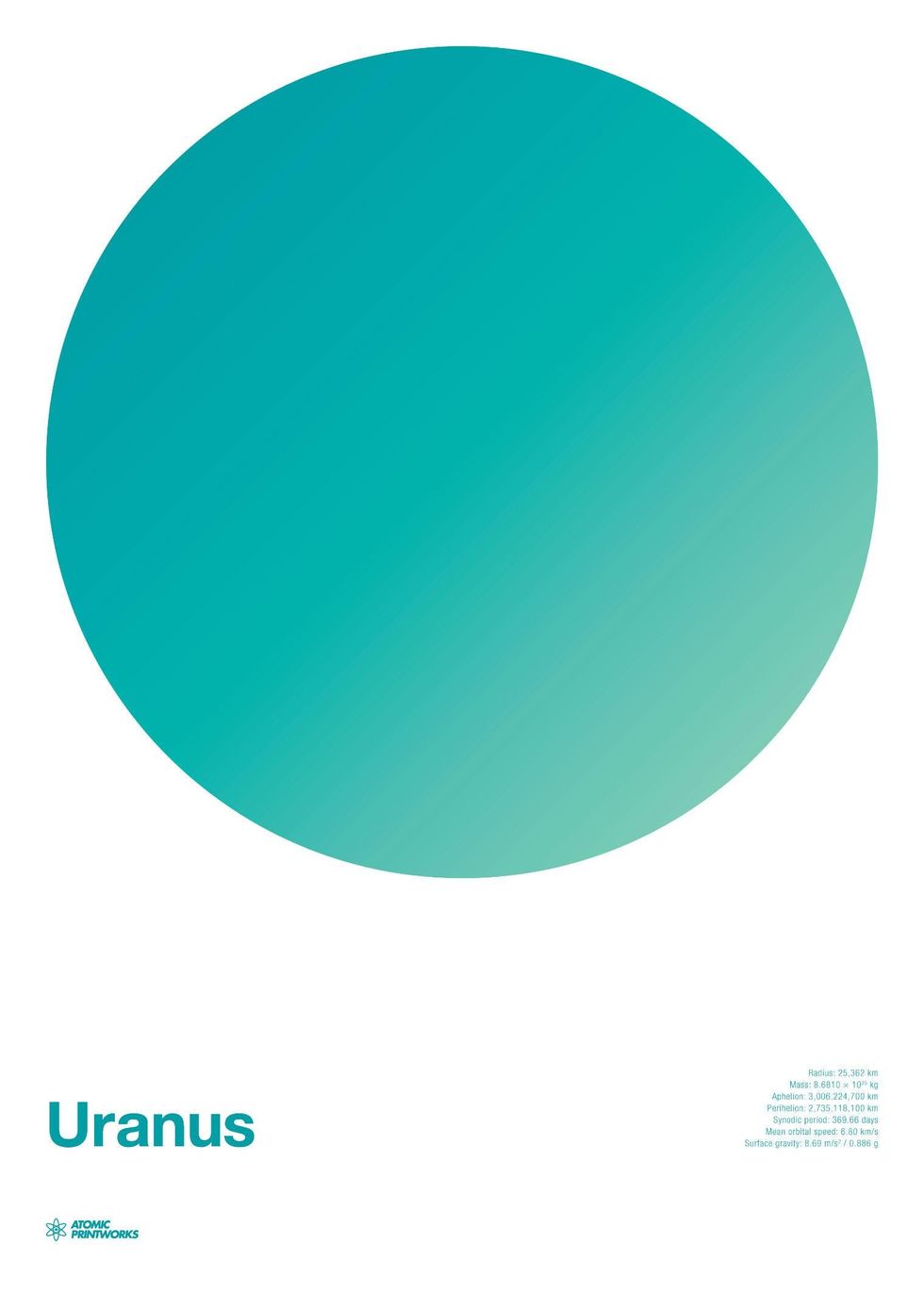 Full image
Full image
Our planet
Full image
Full image
Full image
Full image
Full image
The elements
Full image
Full image
Full image
Full image
Full image
Full image
All pictures used with kind permission of Simon Tyler and Atomic Printworks