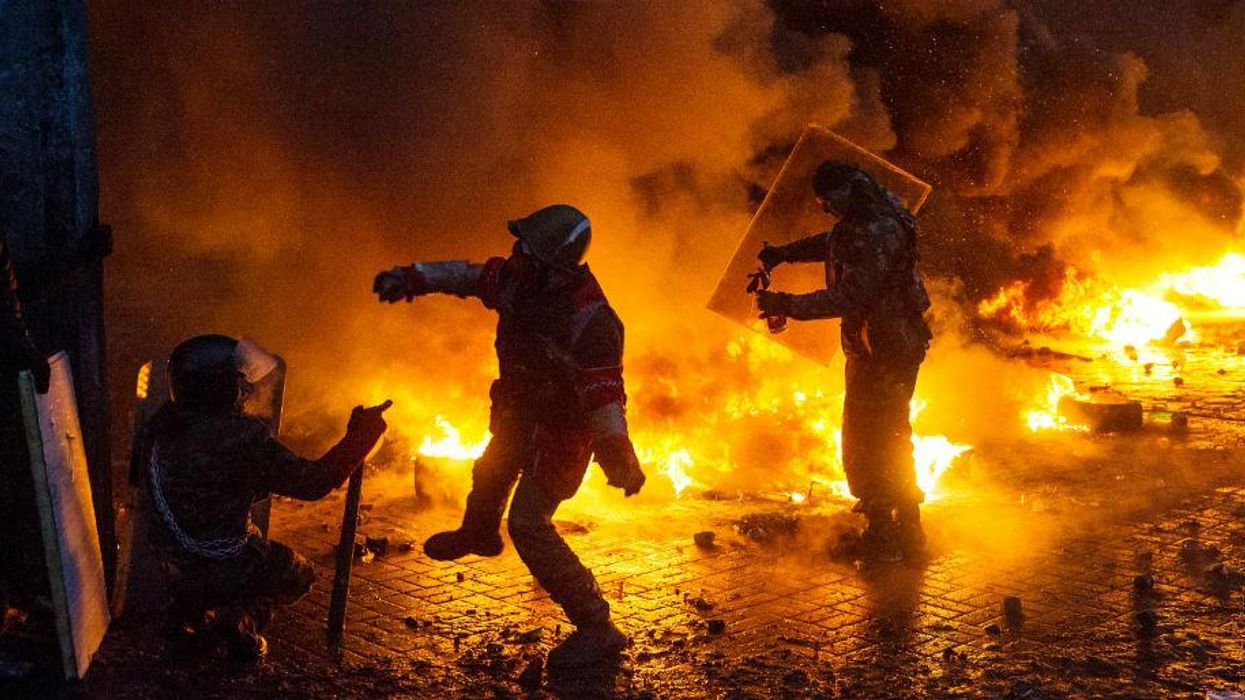 It has been a bloody year for Ukraine. The Euromaidan revolution, which culminated in the resignation of president Viktor Yanukovych and his government, came after months of protests in the capital Kiev.
Subsequent crises in Crimea and Donbass have seen the country on the brink of splintering, with pro-Russian rebels and government forces battling in the east.
Perhaps as a direct result of this violent 12 months, data on Google's "A Year in Search" shows that the most searched for recipe in Ukraine was for "Molotov cocktail".
Ukraine's ten most searched for recipes on Google
1. Molotov cocktail recipe
2. Easter cake recipe
3. Glaze recipe
4. Homemade pizza recipe
5. "Embroidery" cake recipe
6. Cake lollipop recipe
7. Miso soup recipe
8. Pickled courgette recipe
9. Cheese casserole recipe
10. Canned cucumber recipe