On Monday, Jeb Bush officially launched his campaign to become the next president of the United States.
Bush - the brother of former president George W and the son of former president George HW - positioned himself as a political outsider in the race to become the 2016 Republican candidate.
"We don't need another president who merely holds the top spot among the pampered elites of Washington. We need someone to challenge and disrupt the whole culture in our nation's capital," he said at a speech in Miami.
That wasn't the most surprising part of his campaign launch. The New York Times noted that Bush had a hidden message in the source code of his website: the plot of Die Hard. Warning, the picture below contains spoilers.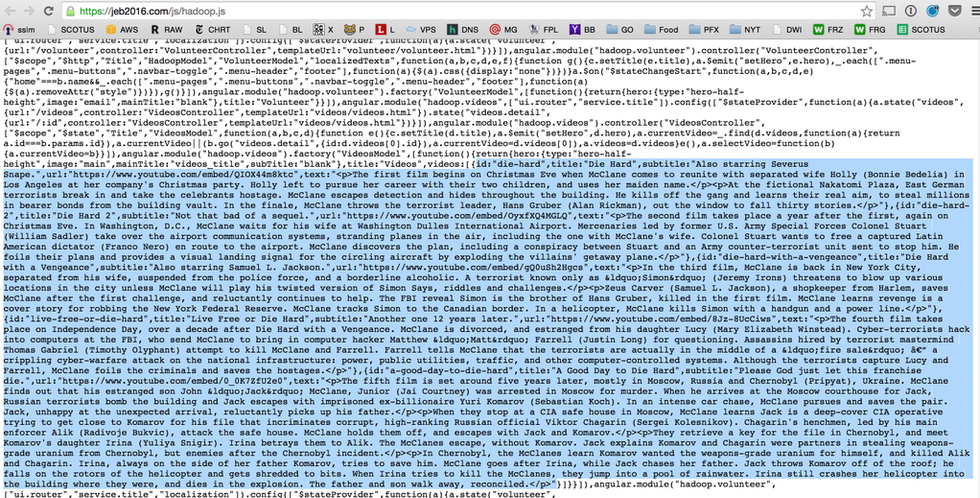 Sadly, the message is no longer there. And while Die Hard is an unusual choice, hiding a message in a website's source code is not uncommon: Flickr has previously hidden a job advert in its source code as have Mozilla and Pinterest. Meanwhile Hillary Clinton, the likely Democrat nominee, has her logo hidden in her source code.
More: I'm not Jesus, Jeb Bush admits as he defends Iraq War question mistake