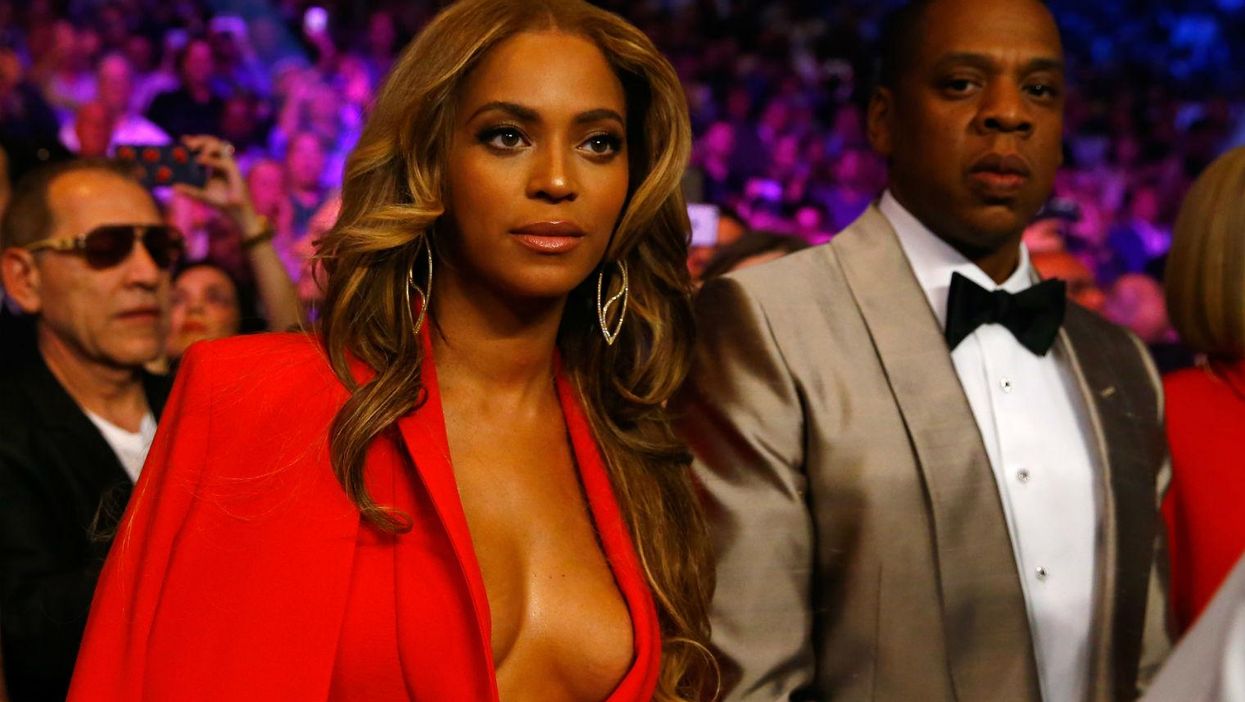 Beyoncé premiered her new album Lemonade on Saturday night, and it's got a whole lot of people worried about husband Jay Z's health and safety.
Here at indy100 we're hard at work and therefore haven't had a chance to watch or listen to the whole thing yet, but the theme of the visual masterpiece appears to be 'when life gives you lemons, make lemonade', and a commentary on the lived experience of black women in the US.
There is one specific lemon mentioned, though. There has been speculation that the rapper cheated on his wife of eight years for a while now, and one track, "Don't Hurt Yourself", strongly implies that Jay Z f--ked up. In a big way.
Who the f--k do you think I am?
You ain't married to no average b---h boy
You can watch my fat ass twist boy
As I bounce to the next d--k boy
A whole new world of memes is coming to life as you read this. The Beyhive is angry.
People are saying RIP.
Because if you're goddamn Beyoncé, and bae still decides to cheat, then what is the point of anything?
But mostly, it's a chance for everyone to make the same joke.
Jay Z: sort it out, mate.