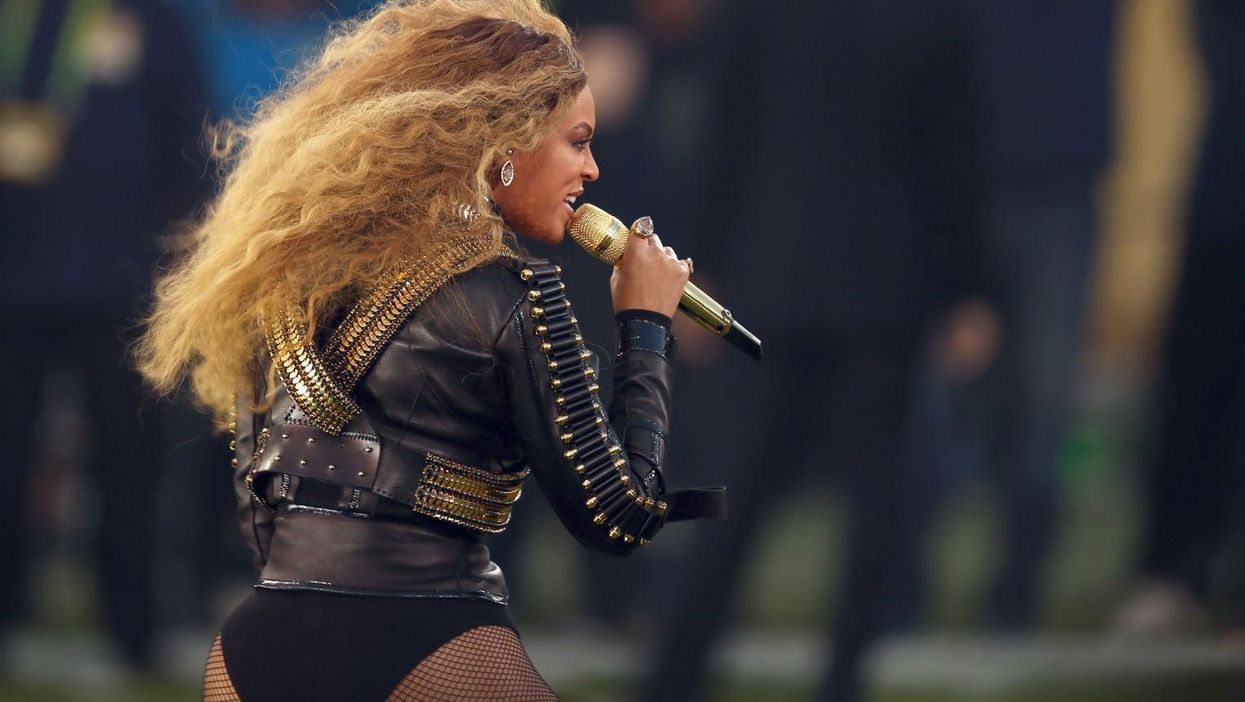 Beyoncé, predictably, stole the half time show at Sunday's Superbowl 50.
She premiered a performance of new single "Formation", which is a powerful political song about blackness in America, and a rallying cry for the Black Lives Matter movement.
The performance featured berets, leather jackets and an 'X' formation of backing dancers as a subtle, non-verbal salute to the Black Panthers.
And just as predictably, Fox & Friends weren't having any of it...
Host Brian Kilmeade took great pains to point out that he "couldn't really make out what Beyoncé was saying", but he thought the lyrics were "basically telling cops to stop shooting blacks" (Cos that's a bad thing?).
Then, onetime Republican presidential contender and ex-mayor of New York Rudy Giuliani was wheeled out to give a 'not all police officers' argument:
I thought it was really outrageous that she used it as a platform to attack police officers — the people who protect her and protect us and keep us alive, and what we should be doing in the African American community and all communities is build up respect for police officers. And focus on the fact that when something does go wrong, OK, well, we'll work on that. But the vast majority of police officers risk their lives to keep us safe.
As well as sidelining all the evidence that the policing and the penal systems in the US are institutionally racist, Giuliani also insinuated that Bey's performance wasn't "decent" and "wholesome" - words that have traditionally been used to marginalise black bodies and black issues.
This is a political position and she's probably going to take advantage of it. You're talking to middle America when you have the Super Bowl. So if you're going to have entertainment, let's have decent, wholesome entertainment. And not use it as a platform to attack the people who put their lives at risk just to save us.
You can watch the "bunch of old white people" complain Beyoncé's performance wasn't about them in full below.
And when you're done with that, here's the incredible video for 'Formation' as an antidote: