Just in case you needed another reason to love Chris Pratt, prepare to be amazed by the fact that he knows how to rock a pair of high heels.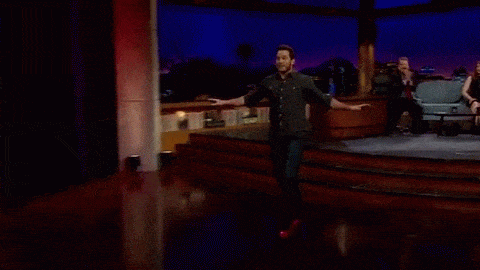 In the latest proof that there is no end to this man's talents, Chris got on his dancing shoes during an appearance on James Corden's The Late Late Show on Wednesday.
Inspired by his Jurassic World co-star Bryce Dallas Howard's exploits in the new film, Chris dons a shiny red pair of stilettos and runs across the set to give Reggie Watts a high five before dashing back to the sofa again.

The 35-year-old is possibly not as sprightly as a gazelle in the shoes but he's a damn sight better at running in heels than the rest of us mere mortals. We suspect he's had practice.