There was a break-in at the Vic on Friday night.
Three masked burglars wielding baseball bats broke into the pub to try and steal the pub's takings.
It all kicked off:
Landlord Mick Carter, played by Danny Dyer, even threatened to kill someone:
Propa nawty.
EastEnders fans were left with a cliffhanger. The mystery burglars were meant to remain anonymous until Monday's show in a big whodunnit.
But the more eagle-eyed of viewers had the tense finish ruined within seconds as a rogue name popped up in the credits.
One of the backstories to this episode is another member of the Carter clan - Lee - being bullied at work.
The man giving him a tough time is Osman 'Oz' Bolat: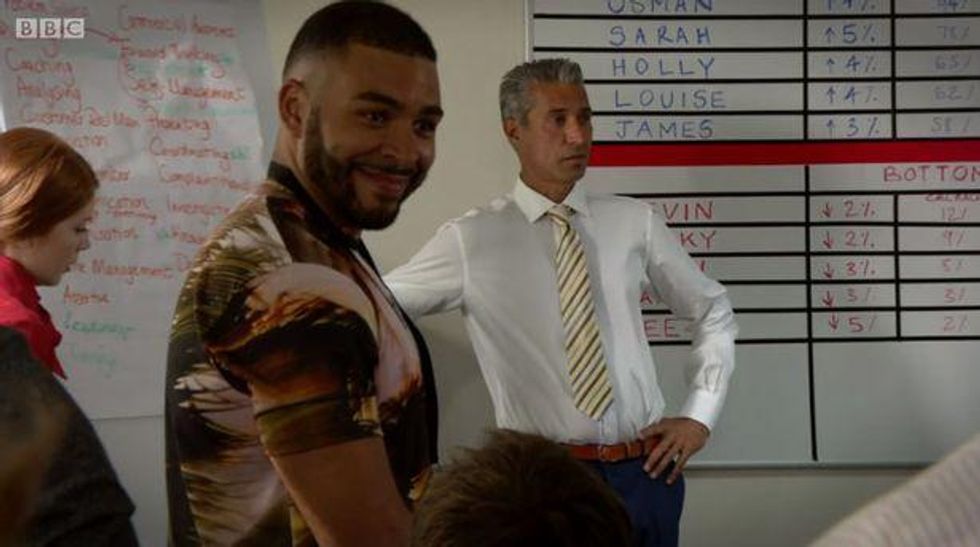 Who didn't appear in Friday's episode.
But his name did appear in the credits:
Which sort of gives it all away...