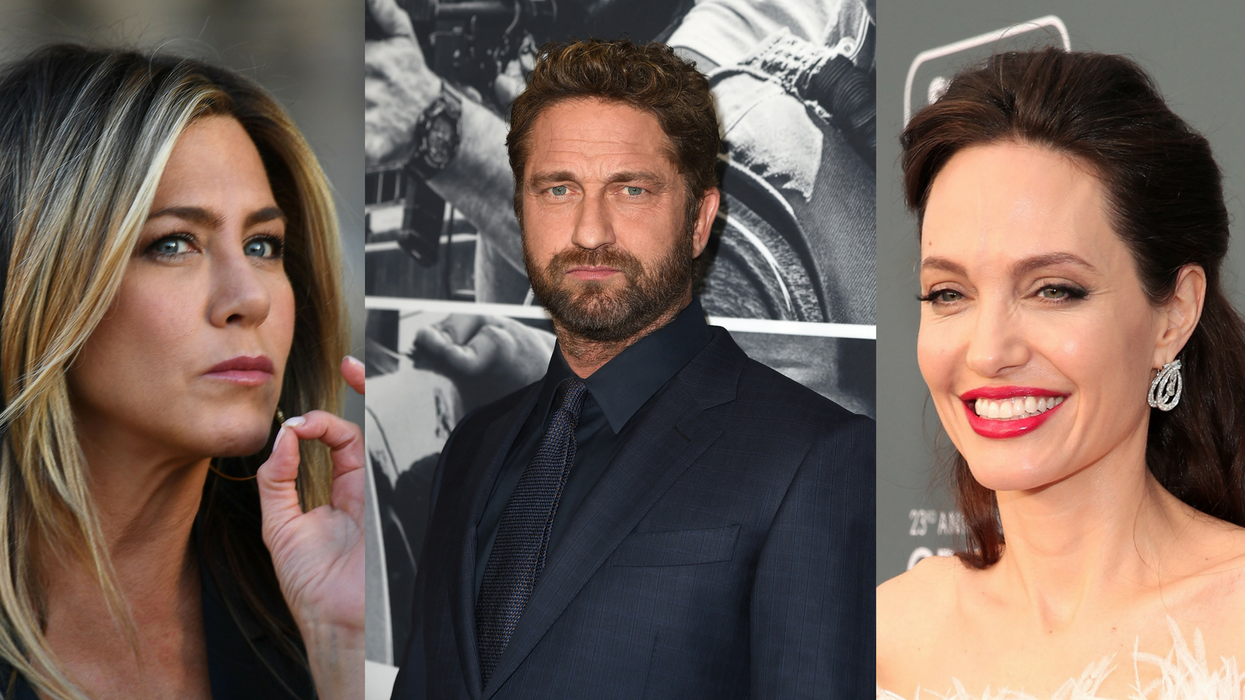 GABRIEL BOUYS/AFP/Getty/Kevin Winter/Getty/Christopher Polk/Getty
It was arguably one of the greatest showbiz stories of all time; the Brad Pitt, Angelina Jolie and Jennifer Aniston love triangle. And there's one question that's been on some people's lips: who is a better kisser, Aniston or Jolie?
One man who had the privilege of working with both esteemed actor's shed some light on the issue on Thursday.
Taking part in the rapid interrogation Plead the Fifth game on popular showWatch What Happens Live with Andy Cohen - Gerard Butler was asked five questions and given only one opportunity to keep his lips sealed by 'pleading the fifth'.
He had already passed by the time he was asked whether Jennifer Aniston or Angelina Jolie was a better kisser. So he revealed:
Jennifer Aniston. I'm just going, you know, I'm just taking you by surprise.
Mr Butler, 48, played the love interest of both actors; with Aniston in the 2010 comedy Bounty Hunter and with Jolie in 2003 action blockbuster Lara Croft Tomb Raider: The Cradle of Life.
Over the years, it's was widely speculated that Pitt left Aniston for Jolie after making the film Mr & Mrs Smith in 2006 with her, but that isn't what happened. Jolie said in a 2007 Vogue interview that she and Pitt were friends for a long time and became romantically involved only after his divorce from the Friends star.