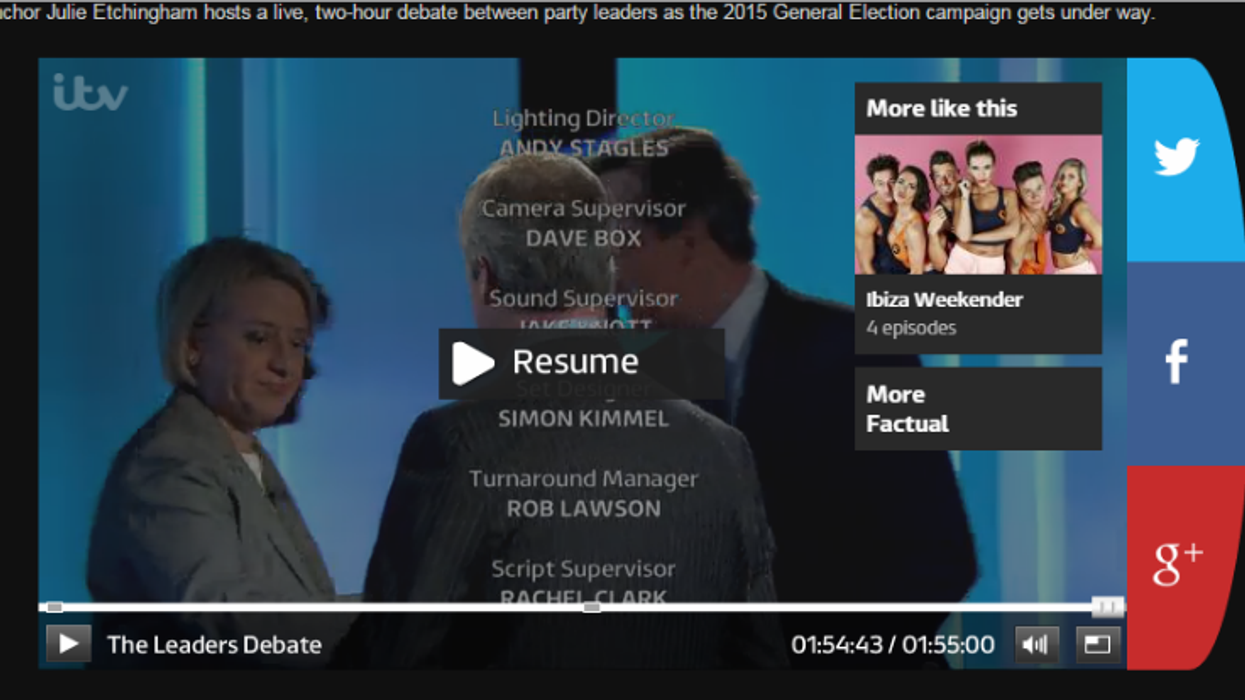 An average audience of seven million viewers watched last night's leaders' debate, becoming ITV's most-watched programme of the year... apart from Broadchurch, Coronation Street or Emmerdale.
That figure doesn't include anyone watching on catch-up via the on-demand ITV Player, which judging by the 'more like this' recommended viewing box might be a bit confused about who was watching last night.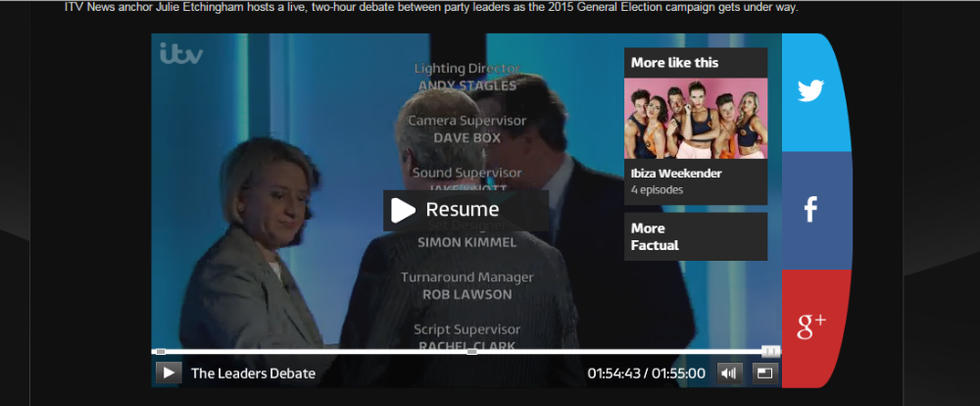 Maybe next time round the debate could be recorded live from Pacha*.
*Please note, the author had to Google 'most famous club in Ibiza' in order to write this joke.
More: [People of Wales! Katie Hopkins has a message for you. Do you have a message for her?]1