Jon Stewart may have left us, but at least we have John Oliver.
On this week's Last Week Tonight (if that makes sense...), he tackled sex education, and parts of America's total unwillingness to accept it as something that should exist.
Twenty-eight US states don't require any formal sexual education, and only 13 of the remainder require it to be medically accurate. We'll just let that last bit sink in.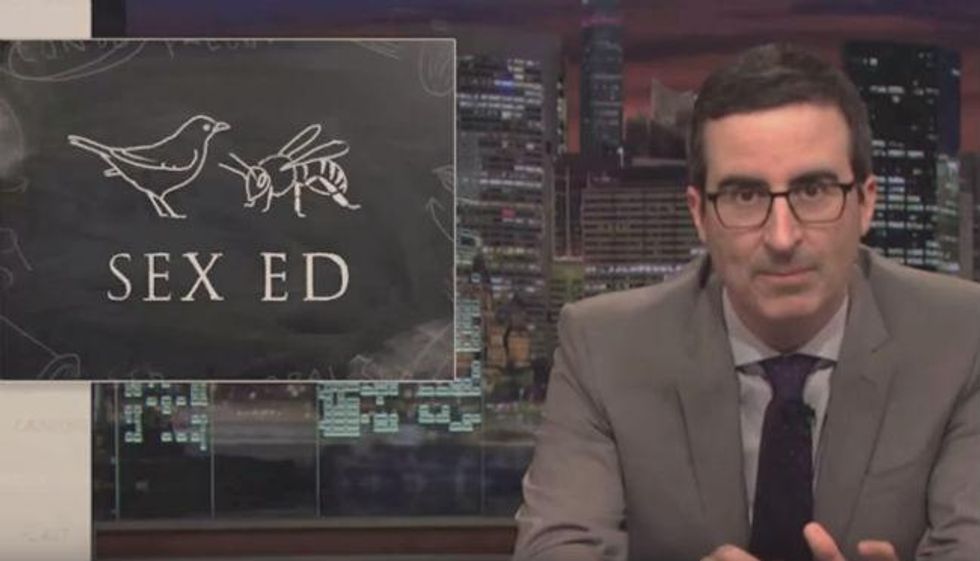 Schools in the state of Mississippi are banned from using condoms in any sex ed demonstrations, and guess what, Mississippi has the second highest teen pregnancy rate in the country.
So, to entertain us but also make a serious point about why sex ed shouldn't be this big, terribly scary thing for so many people in the US, Oliver got some famous faces (like Laverne Cox, Kristen Schaal and Nick Offerman) to make a sex education video parts of the country so patently need.
Enjoy: