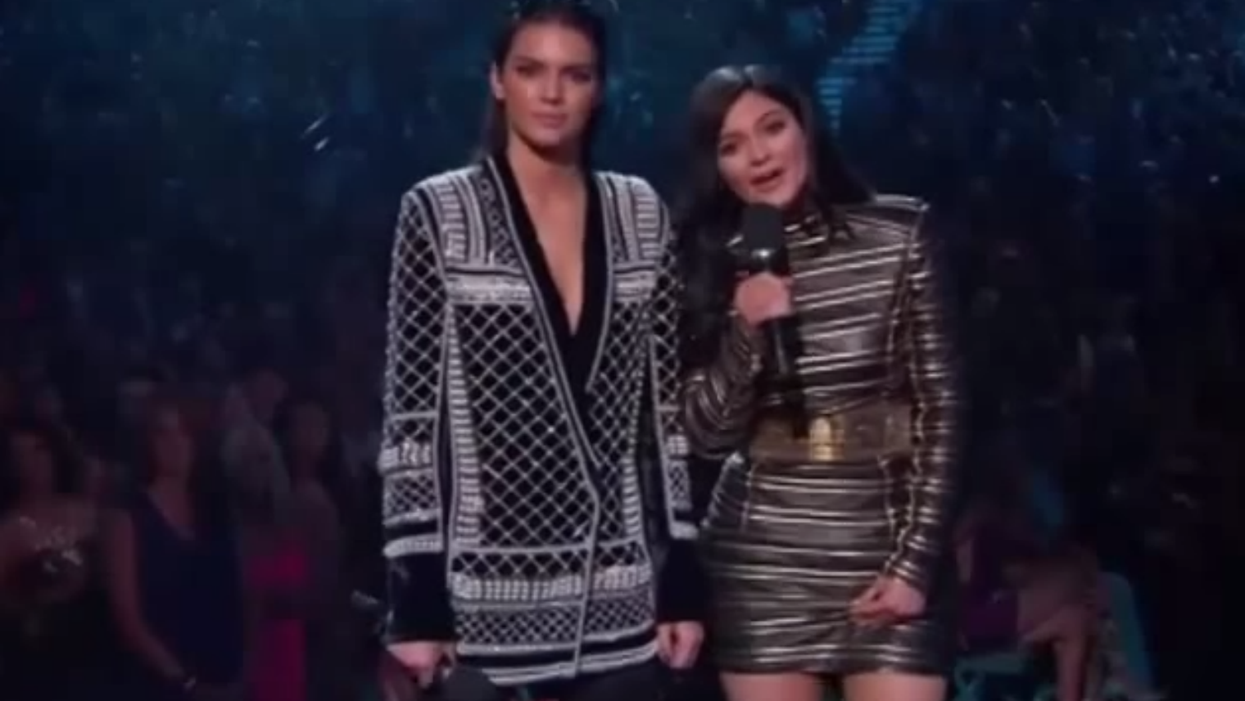 Kendall and Kylie Jenner were booed as they introduced Kanye West at the 2015 Billboard Awards on Sunday night.
Kendall, 19, and Kylie, 17, the youngest in the Kardashian clan, got a frosty reception at the MGM Grand in Las Vegas opening for their brother in law, Dr (Kanye) West.
They were only on stage very briefly but even that was enough to generate booing and jeers from the audience.
"It's an honor to introduce this great artist - a friend, an inspiration, a brother and now, a doctor," Kylie said, with Kendall adding, "Ladies and gentlemen, please welcome Kanye West!"
The sisters quickly exited the stage so Kanye could launch into expletive-ridden renditions of "All Day" and "Black Skinhead" - which broadcasters had to censor.
Good job all round.
More: Here's what Kanye West had to say accepting an honorary doctorate