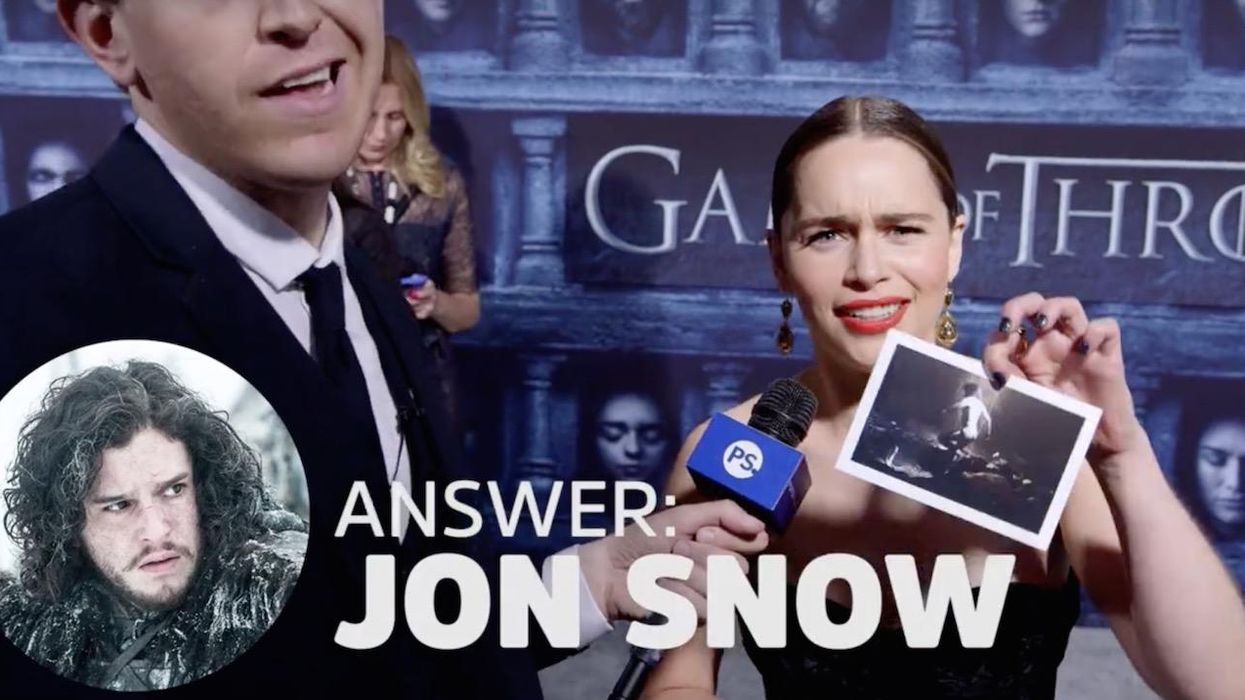 Warning: This article contains rear ends.
If you've ever watched Game of Thrones you'll know that the show contains a fair amount of violence. And nudity. A lot of nudity.
So at the premiere of the sixth series, PopSugar Celebrity decided to test the cast's by-now-surely-exceptional recollection of each other's buttocks. Because.
We learned a few things, including that Emilia Clarke can immediately recognise the behind of Kit Harrington.
Within 0.0713 seconds, she replied:
Oh, Jon Snow. Damn straight.
Possibly the most remarkable thing we realised was that Nikolaj Coster-Waldau doesn't know his own rear when he sees it.
In short, Jamie Lannister knows his arse like the back of his dramatically amputated hand.
Watch the full video, below: