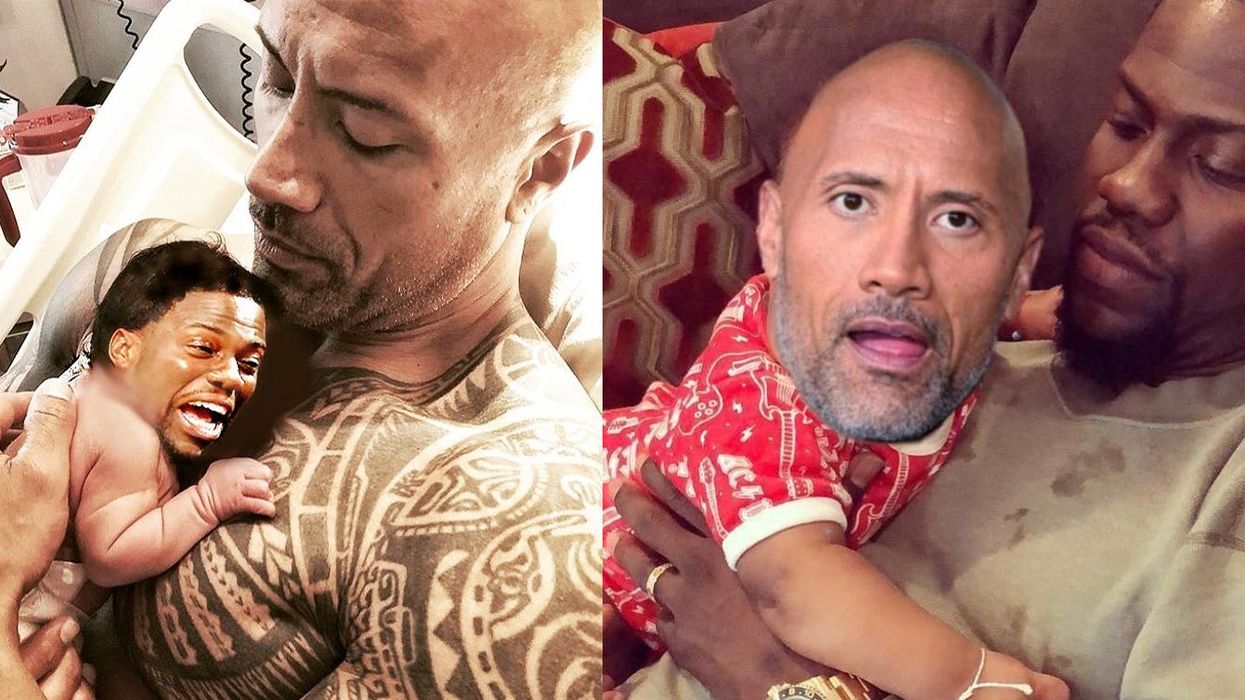 Instagram/ The Rock/ Kevin Hart
Last week, The People's Champion, The Most Electrifying Man in Entertainment, Dwayne 'The Rock' Johnson, welcomed his newborn baby into the world.
To commemorate his new daughter's arrival, the Hollywood superstar shared an Instagram post of him cradling his child, complete with a typically-uplifting caption.
Then something weird started to happen between The Rock and his movie partner-in-crime Kevin Hart.
It all started after Hart shared an image on Instagram of his head photoshopped on to the baby's body, and it was really strange.
In response, The Rock shared the image on his Instagram and took the opportunity to mock his friend.
Now, things appear to be getting way out of hand, as Hart has now Photoshopped The Rock's head onto a picture of him and one of his children.
Hart's caption starts off by being written in an affectionate tone, but soon resorts to mockery and insults.
#Banter.
HT UniLad