This summer the National Literary Trust installed fifty book benches across London to celebrating the city's literary heritage.
The benches were decorated with illustrations from classic and contemporary novels and created by local artists and arranged in trails for book lovers to stumble across in Bloomsbury, Greenwich, the City and along the banks of the Thames.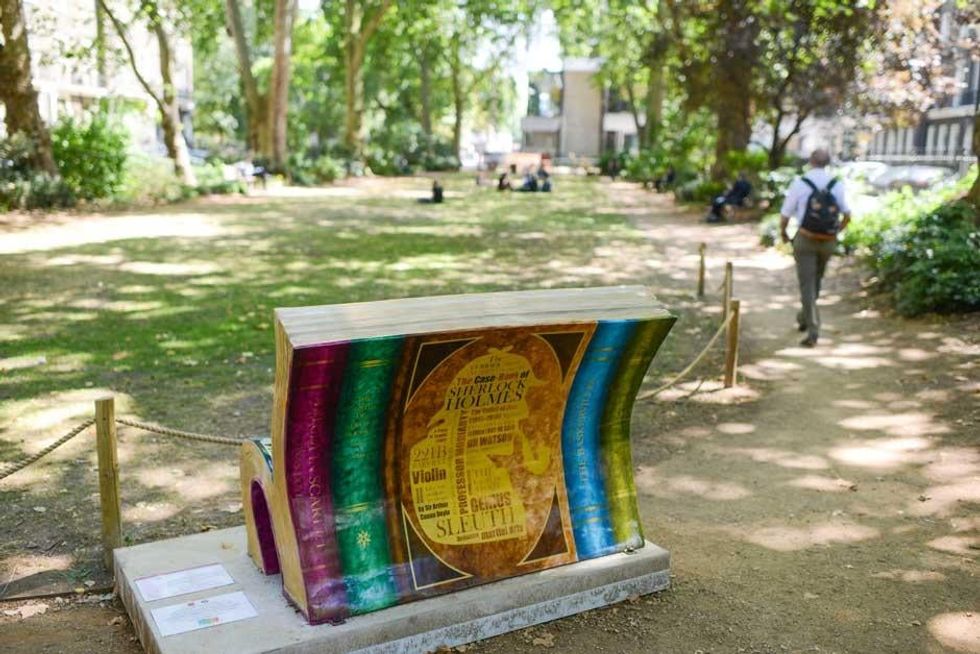 After attracting thousands of visitors they are now being prepared to go to auction on Tuesday 7 October at London's Southbank Centre, where bidders from around the world both in person and online will be able to buy them.
Some of the book benches (including Dr Seuss, The Jungle Book, War Horse and Jeeves and Wooster Stories) will go on display at the London Literature Festival and the Royal Festival Hall in the run-up to the auction.