Celebrities: they are just like you and me - they also enjoy a good subtweet.
Check out One Direction's Louis Tomlinson apparently subtweeting Zayn Malik, who recently left the band, after music producer Naughty Boy uploaded a photo of Zayn with him on Twitter:
Things went south very quickly from this point on: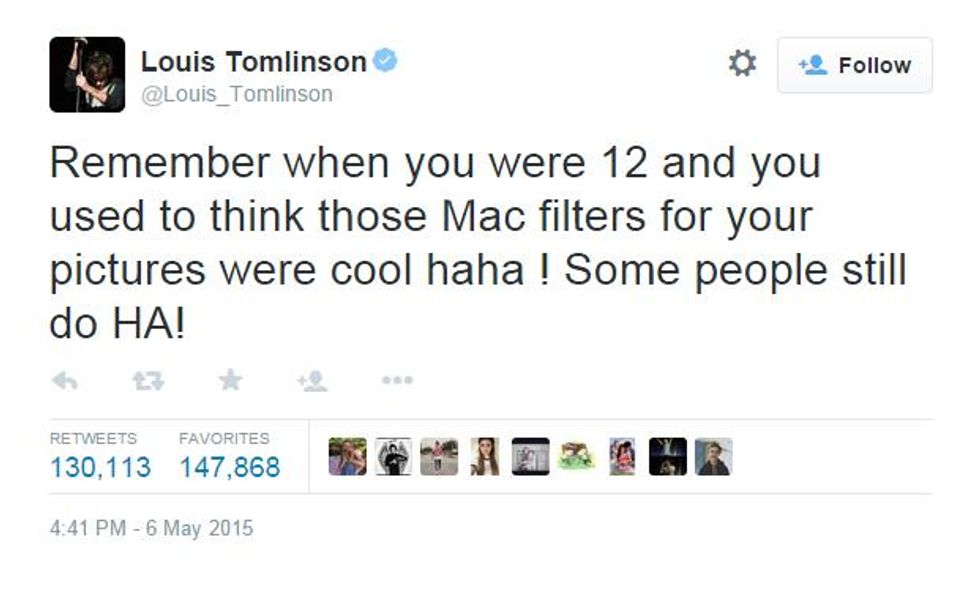 See?
It's the eve of the general election, and the most interesting story of the day has come from a 23-year-old's subtweet. What a time to be alive.