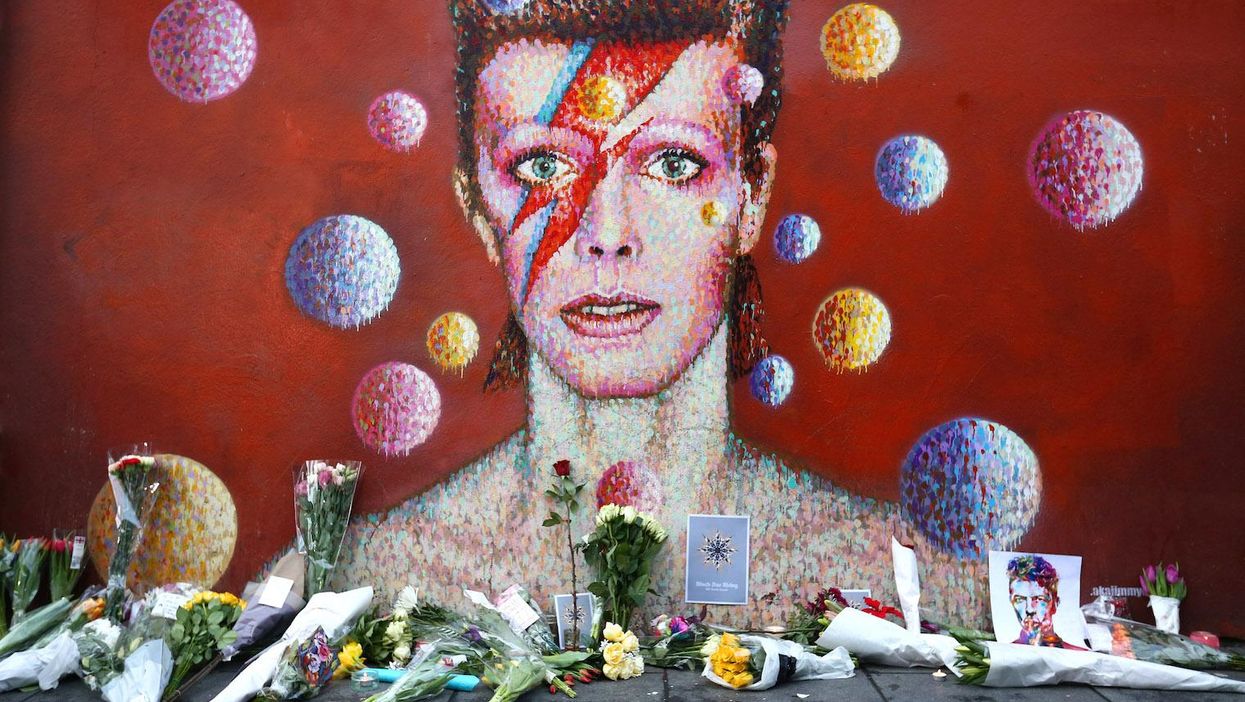 Legendary musician David Bowie died in January this year, and a tribute to his memory was featured during the Brit Awards on Wednesday, led by Annie Lennox and his friend Gary Oldman.
A Brits icon award was accepted on Bowie's behalf by Oldman, who said:
David you were mortal, but your potential was superhuman, and your music lives on.
The singer's alter ego Ziggy Stardust was perhaps most famous for the single "Starman" from The Rise and Fall of Ziggy Stardust and the Spiders from Mars.
Knowledge which corporate Twitter could've done with to prevent them from spectacularly fluffing their lines: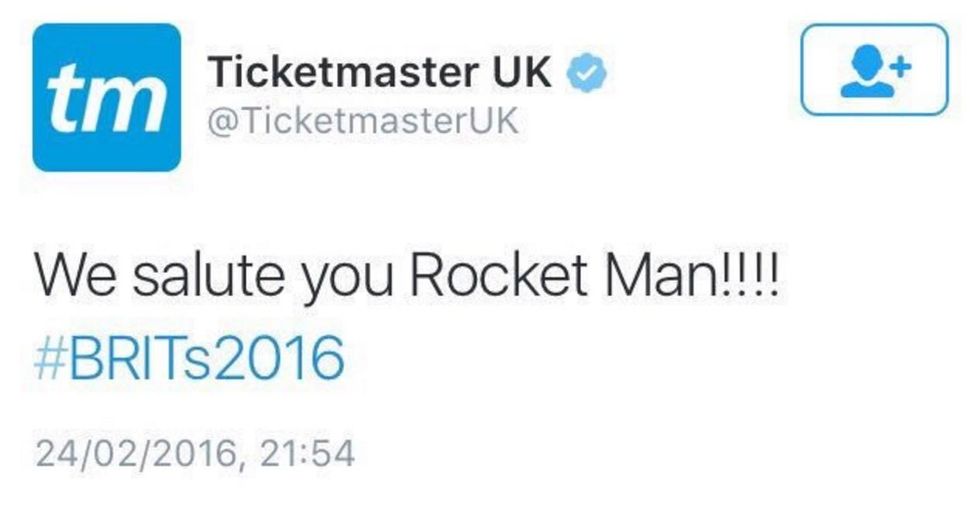 To clarify: Elton John is still alive and well to the best of our knowledge.
Even more spectacular, was the completely insincere attempt at rescuing the blunder:
Both tweets have since been deleted, having been replaced with a slightly more sombre message alluding to the gaffe.