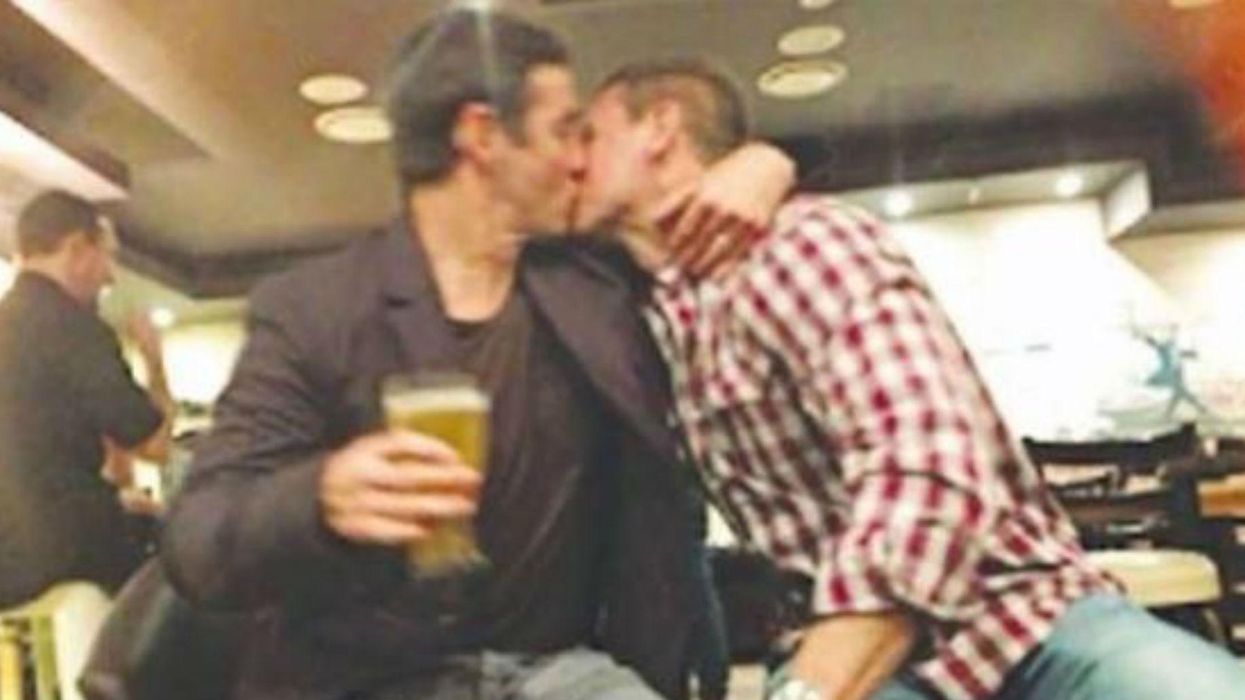 @ajohns74/Instagram screengrab
Rugby league legend Andrew Johns has made it very clear which side he is on in Australia's same-sex marriage vote.
Johns shared the image on Sunday of him and fellow veteran Billy Peden locked in a passionate embrace.
Johns and Peden both took the Newcastle Knights to victory in the 1997 and 2001 premierships of Australia's National Rugby League.
Neither man has declared a change in sexuality, so one can assume the post is intended to be jocular.
It certainly looks fun.
The post follows a tweet on Wednesday by Australia rugby union player Israel Folau who said he would be voting 'no' in the same-sex ballot.
I love and respect all people for who they are and their opinions. but personally, I will not support gay marriage.✌❤🙏

— Israel Folau (@Israel Folau) 1505276201
The Australian Rugby Union has officially endorsed the 'Yes' campaign to legalise same-sex marriage, as did the National Rugby League, and a myriad of other sporting organisations in Australia.
Australians are currently voting on a survey by the nation's statistics bureau, asking if the law should be changed to legalise same-sex marriage.
The postal ballot is a non binding vote, but a 'Yes' majority will mean the Australian House of Commons will hold a free vote on legalisation.
The ballots must be returned by 7 November, and the results will be announced 15 November.