Getty / Screengrab
You're no doubt aware of Donald Trump's infamous handshake by now, right?
Awkward? This handshake between Trump and Shinzō Abe lasted 19 seconds, after which Trump said to Abe, "Strong hand… https://t.co/7QTSjflxp9

— Rosa Hwang | 황지연 (@Rosa Hwang | 황지연) 1486752931
The power move?
Picture: Mark Wilson/Getty
The yank-and-grab?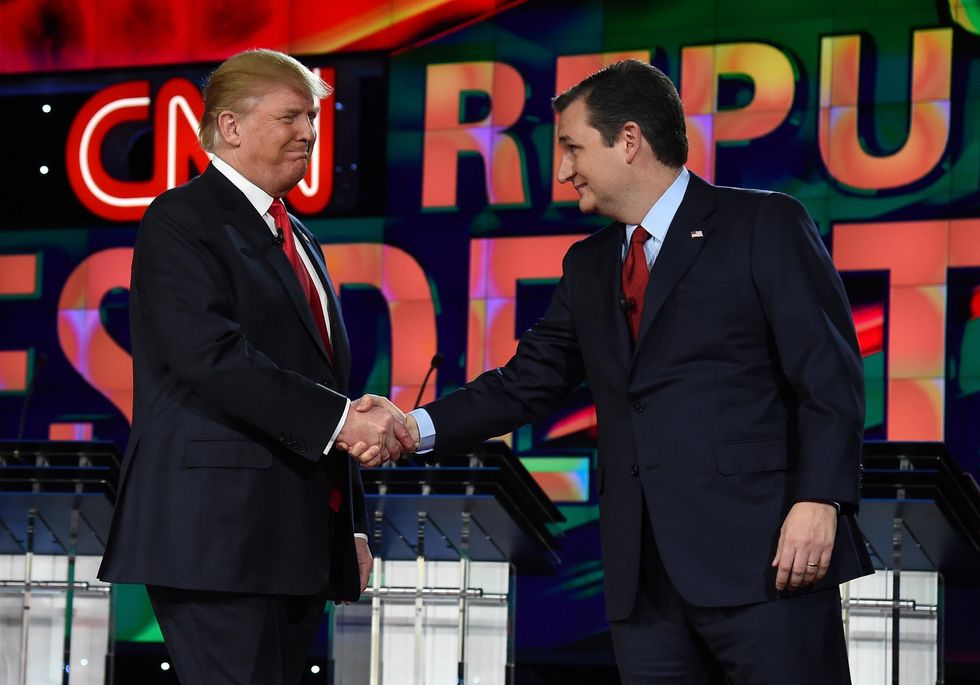 Picture: Ethan Miller /Getty
It's a powershake that very few people appear to enjoy.
Fortunately for them, there's a solution!
This black belter from Relson Gracie Academia de Jiu-Jitsu, wants you to know that there's a way to protect yourself from the Trump grab.
Picture: Relson Gracie Jiu-Jitsu Academy/screengrab
FYI They are not – we repeat not – encouraging anyone to assault the President of the United States.
This is simply a way to protect oneself from…an overzealous handshake.
It's called the The Goose Neck:
Now you know. And knowing is half the battle.