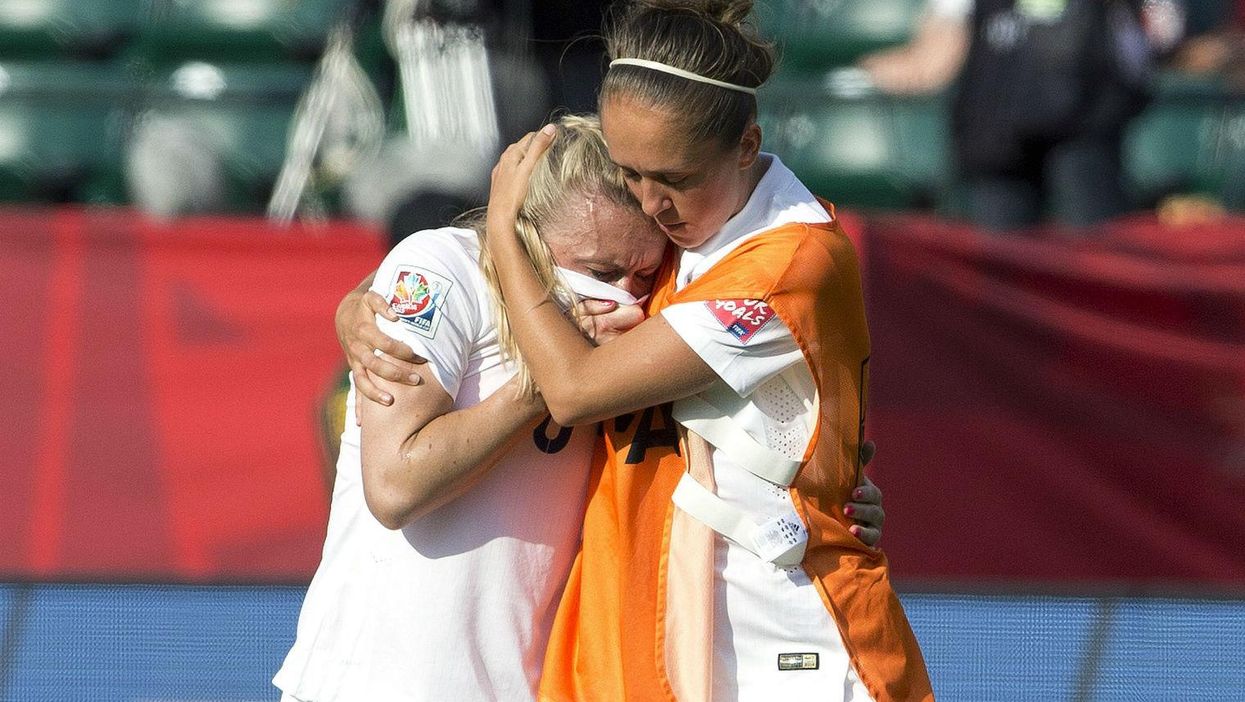 It wouldn't be a World Cup without some form of cruel heartbreak for England and the women's team fared no differently from their male counterparts over the years as their dream ended on Wednesday night in last-minute agony.
Laura Bassett, the Lionesses' centre-half, scored a freak injury-time own goal as the team went down 2-1 to defending champions Japan in Edmonton.
Picture: Getty
The team had been hoping to reach only England's second World Cup final - the other being the men's 1966 triumph.
But that all ended in the dying moments of the game as Bassett, running back towards her own goal, shinned a Nahomi Kawasumi cross from the right, off the cross-bar and into her own net.
Vine: Fifa
It is heartbreaking. Laura Bassett has been courageous, strong, kept this group together, she didn't deserve that. She'll be looked upon as hero, the Laura Bassett who headed and blocked.
Mark Sampson (Picture: Getty)
I told the girls it is OK to cry. They left everything on the field, they could not give anymore. I am so proud of them. They have inspired a nation.
Mark Sampson, England's manager
Earlier in the game, the first-half's highlights were dominated by two contentious penalties - one for either side. England's Fara Williams levelling the score eight minutes after Aya Miyama's opener on 32 minutes.
Japan now advance to play the United States in Sunday's final. For England it will be a third-placed play-off against Germany.
Read Glenn Moore's full match report here: England 1 - 2 Japan
Watch full highlights of the match on the Fifa website here