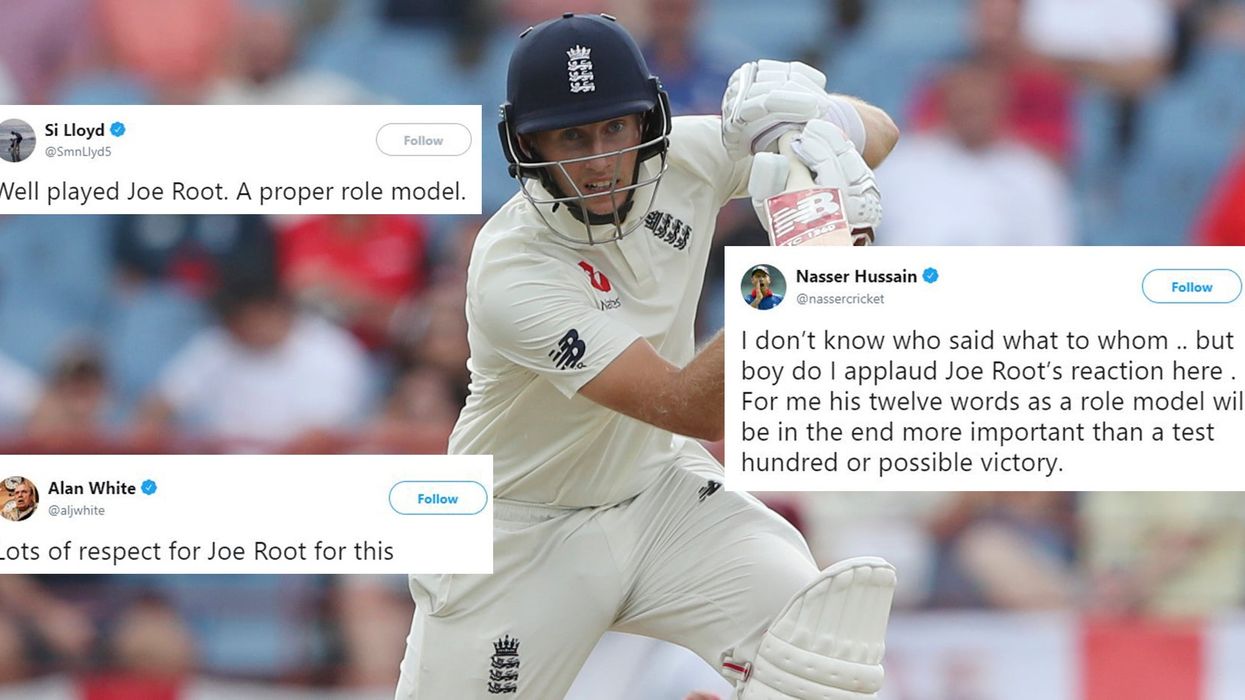 Ricardo Mazalan/AP/Twitter
The England cricket captain Joe Root has won praise after speaking out against a West Indies bowler who appeared to use homophobic slur during an on-field incident on Monday.
England and West Indies are currently playing the third test in their series in Saint Lucia where the interaction occured,
Footage shows Root responding to something inaudible that West Indies fast bowler Shannon Gabriel said to the batsman after bowling a ball.
Although TV cameras didn't pick up what Gabriel said, Sky Sports were able to pick up Root's reply and provide subtitles.
Don't use it as an insult. There is nothing wrong with being gay.
"Don't use it as an insult. There's nothing wrong with being gay." Joe Root responds to sledging from Windies bowl… https://t.co/qHXsNGGuo2

— Sky Sports Cricket (@Sky Sports Cricket) 1549962136
Press Association Sport have reported that Gabriel, who is from Trinidad and Tobago, was warned by umpires about his language on the pitch.
Speaking to reporters after the day's play, Root said:
It's Test cricket and (Gabriel) is an emotional guy trying to do everything he can to win a Test match

Sometimes people say things on the field that they might regret, but they should stay on the field.

He's a a good guy who plays hard cricket and is proud to be in the position he is.

The battle was a good contest. He's had a wonderful series and he should be proud.
Root added that he didn't want to add anything else to what was said between the two as he would rather it 'stay on the field'.
The footage of Root's retort has since gone viral on social media and fans and sports professionals alike have been quick to praise the 28-year-old's words.
Joe Root. Well played and well said Sir.👏🏽👏🏽👏🏽 https://t.co/oNQ0niob7m

— Ian Wright (@Ian Wright) 1549970205
HT Sky Sports