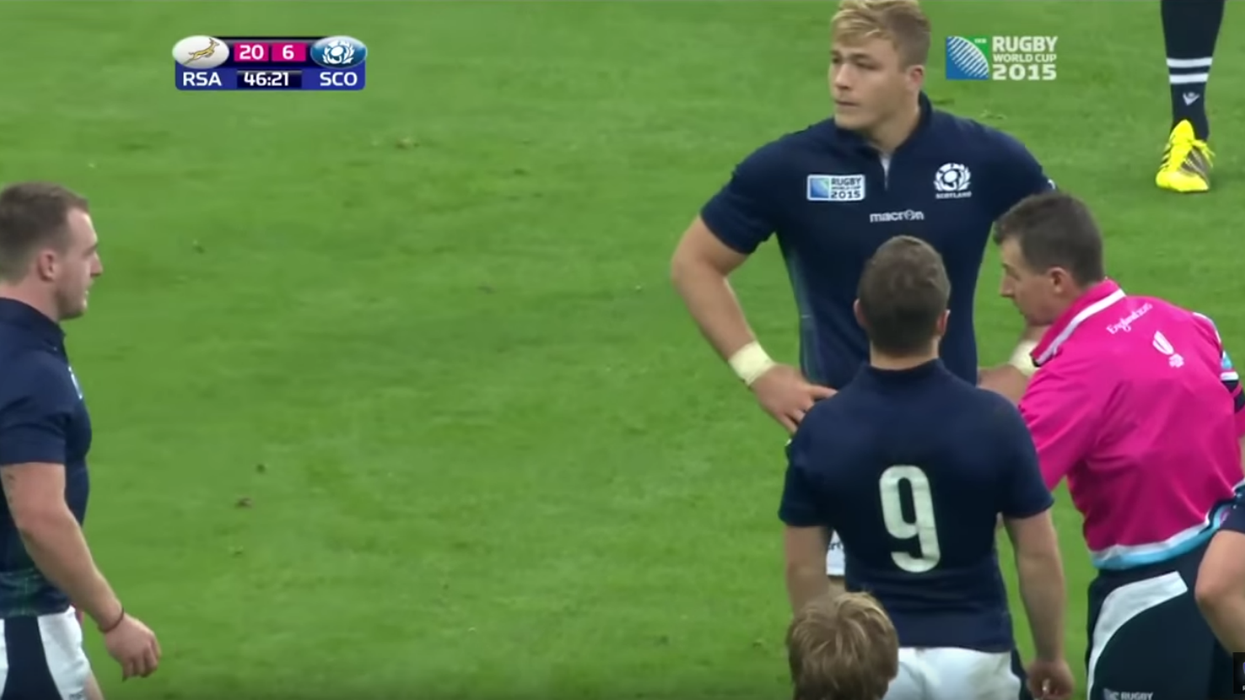 Much is made in rugby circles of how the sport is morally superior to football.
While those who play with a round ball are portrayed as disrespectful "prima donnas", their egg-shaped counterparts are supposedly bastions of sportsmanship and grit.
So when Scotland full-back Stuart Hogg tried his hand at theatrics while playing against South Africa at St James' Park (usually the home of Newcastle United) on Saturday, referee Nigel Owens was on hand to give him a quick reminder of the sport's etiquette...
There was nothing wrong with [the tackle]. If you want to dive like that again, come back here in two weeks and play [when the football's on], not today. Watch it.