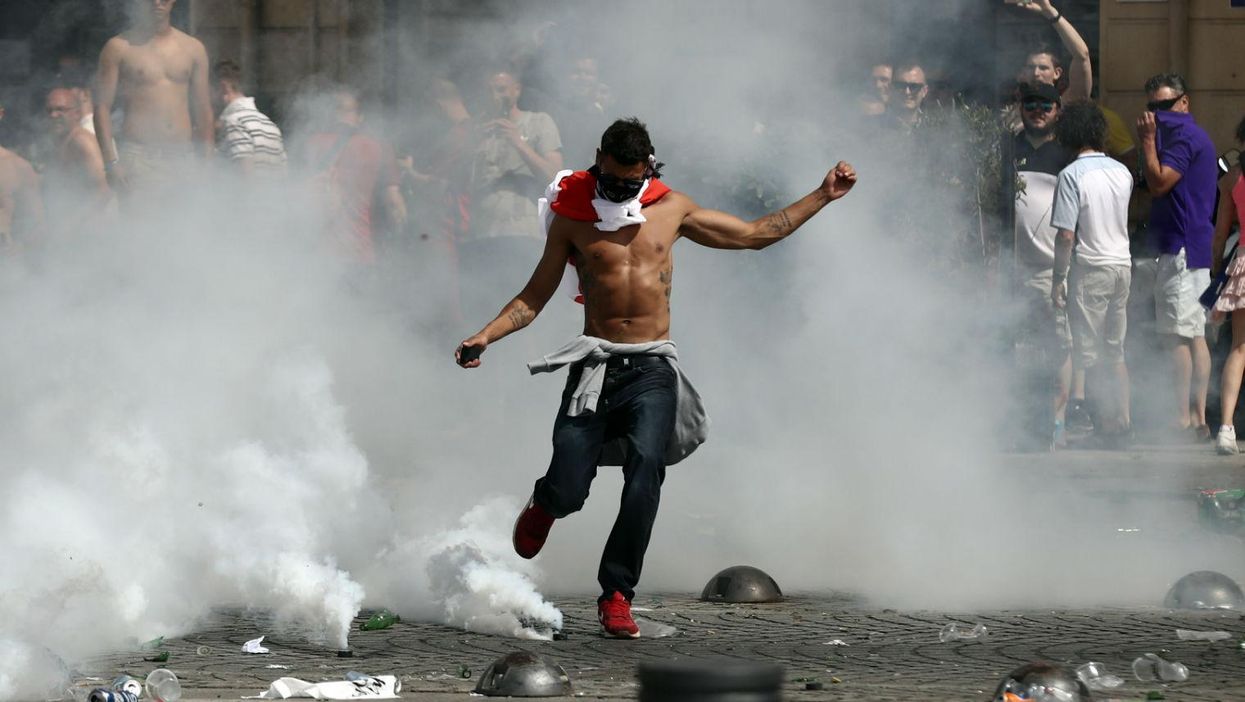 England v Russia, England's first match of Euro 2016 was marked by a series of violent scuffles in the days leading up to Saturday's fixture.
The animosity between the rival fans in Marseilles only escalated after a tense game in which Russia managed to equalise in injury time, squeezing in a goal in the last 90 seconds, ending the game 1-1.
Eric Dier's 73rd minute free-kick had looked like it had cinched the game in England's favour, leaving England fans with a bitter pill to swallow.
The failure to win means that England have to beat Wales on Thursday to maintain their hopes of winning the group.
The way fans' hopes of sailing through the Group B opener were dashed is probably best expressed through the visual medium of manager Roy Hodgson's face.
A picture may be worth a thousand words, but this gif says it all: