AFP/Getty Images
It's legendary athlete Usain Bolt's birthday today; so we thought it would be a good idea to sprint back into the archives to unearth this gem of a sporting win from 2015... and a rather unfortunate battle with a cameraman's segway.
Usain Bolt proved once again that he is the finest sprinter in the world on Thursday by clinching the gold medal in the 200m final of the World Championships in Beijing.
The Jamaican was able to cruise across the line after easily out-pacing the rest of the field around the bend, including American rival Justin Gatlin who finished second.
Bolt's victory comes four days after he won the 100m final, again beating Gatlin, which many saw as a victory for athletics.
The sport's integrity has been called into serious question in recent months, with 28 athletes being suspended by the IAAF at the beginning of August for historical doping while two more athletes were suspended at the games this week.
Gatlin has returned to the top of the sport after serving a four-year ban after testing positive for a banned substance in 2006 just five years after serving a similar ban.
And Bolt? In his 2013 biography, the Jamaican revealed that he put away 100 Chicken McNuggets a day as his fuel for victory in the Beijing Olympics.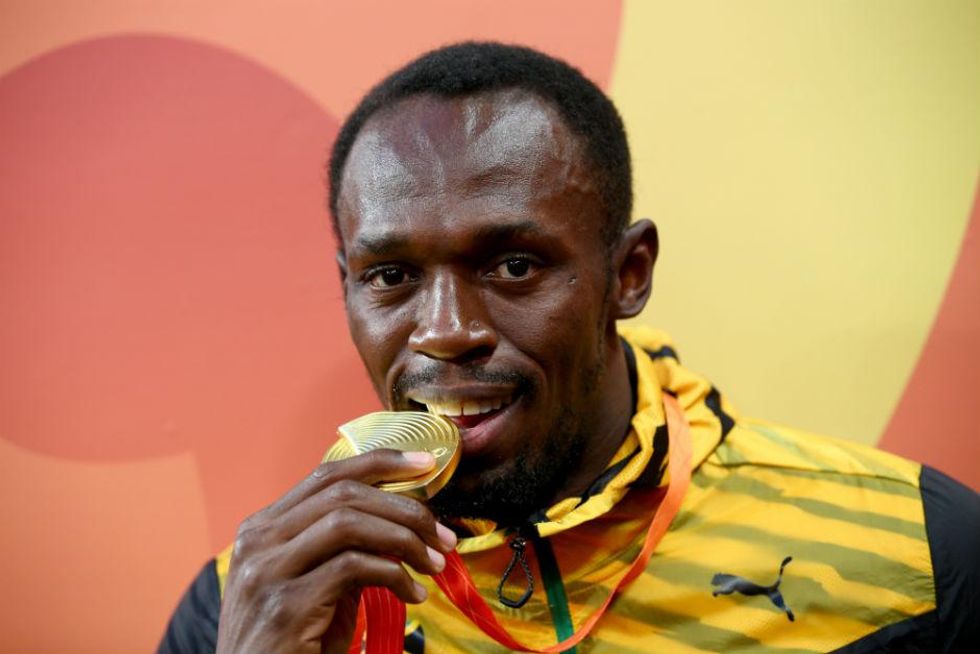 Oh, and this happened:
Careful careful! #thoseareexpensivelegs #Beijing2015 http://t.co/dQYtxew9CR

— Kareem Streete-Thompson OLY (@Kareem Streete-Thompson OLY) 1440680857
It looked painful anyway you looked at it:
Me this morning! The guy on the #Segway - not Usain Bolt! #embarrassing https://t.co/Hzf0m3oXq1

— Rachel Chandler 💙 (@Rachel Chandler 💙) 1503054867
And finally, in Italian:
A previous version of this article appeared on indy100 , it has been migrated to a new page for technical reasons.