Warning: The video in this post contains strong language
Picture: Twitter/@slavsl
West Ham fans have been recorded singing a song mocking the death of the notorious British terrorist known as "Jihadi John".
The Isis militant, real name Mohammad Emwazi, became infamous after appearing in a series of grisly murder videos in which aid workers and journalists were killed.
US security officials said earlier this month they were confident Emwazi had been killed in a drone strike in Syria.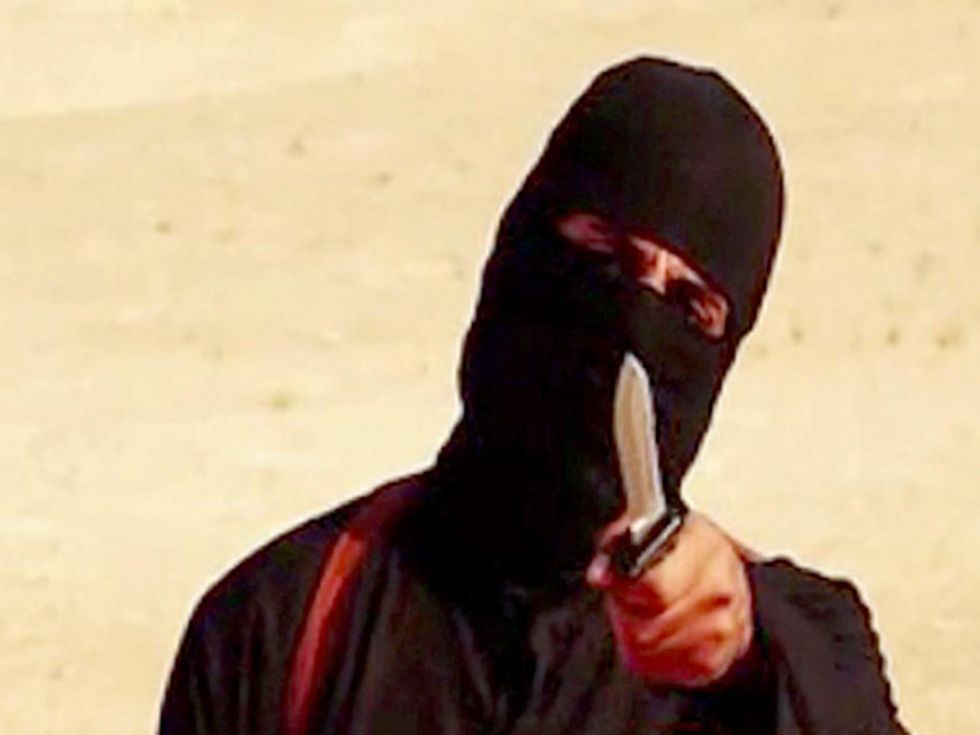 And it appears that West Ham fans have anything but sympathy for him. A group of the club's supporters were spotted at Liverpool Street station ahead of their game against Tottenham on Sunday, chanting:
Jihadi John, he's f---ing dead, he had a bomb, dropped on his head.
Following the reported air strike which killed Emwazi, Labour leader Jeremy Corbyn pointed out that it may have been better if he had been captured and jailed instead.
Previously, Conservative MP Bob Stewart questioned if we should even be using the nickname "Jihadi John" at all:
I find it utterly abhorrent the media continue to put a photograph of a man who is a murderer and name him, and give him an identity by giving him a nickname.

I find this is probably going to reinforce those people who think it is a good thing to do, some sort of modern Jesse James. I just find it abhorrent our media continue to use this man's name.