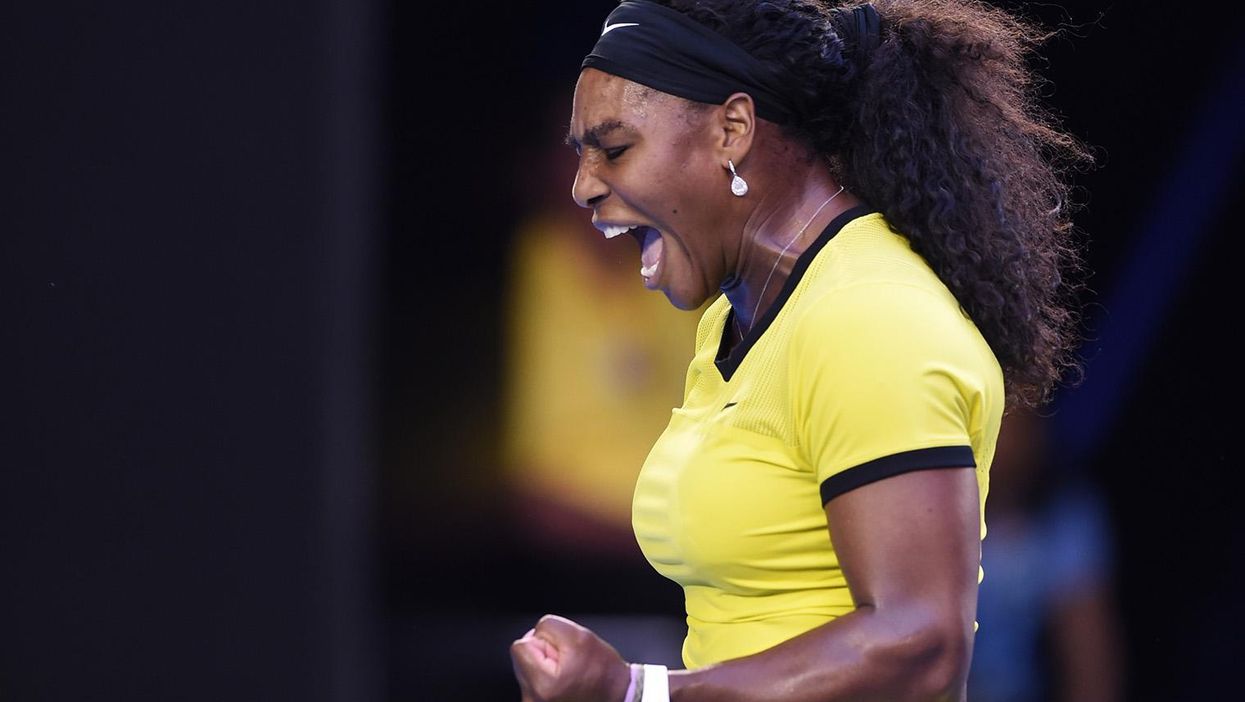 Serena Williams is dominant. It's a word that follows her around and rightly so.
Her loss against Angelique Kerber - in what has been described by some as the best Australian Open final ever - was a valiant one, as she fought back from losing the first set to take the second 6-3 and clawed back from 2-5 down in the third to 4-5, before eventually losing 4-6.
Had she won, it could have been her 22nd Grand Slam title win, a record that would have put her equal to only Steffi Graf in the open era.
However, Williams has still won 21 Grand Slam titles, four more than Roger Federer, seven more than Rafael Nadal and eleven more than Novak Djokovic.
She has already won six Australian Open title, to go along with six Wimbledon titles, six US open titles and three French Open titles.
Since winning her first major singles title, the US open in 1999, she's changed the face of the singles game for a generation...
...as well as for all-time:
She's still won four Olympic gold medals, one for singles and three in doubles.
She still has won 13 Grand Slam doubles titles with her sister Venus.
She held all four major titles simultaneously twice in 2002-03 and in 2014-15, and she held all four doubles title simultaneously with her sister, Venus, in 2009-10.
She's still the only tennis player ever to have won ten grand slam singles titles in two different decades.
She's still the number one ranked player in the world, and has been since 18 February 2013, and en route to this tournament's final, she did not lose a set.
She's still Serena Williams, almost certainly the best tennis player of all time.