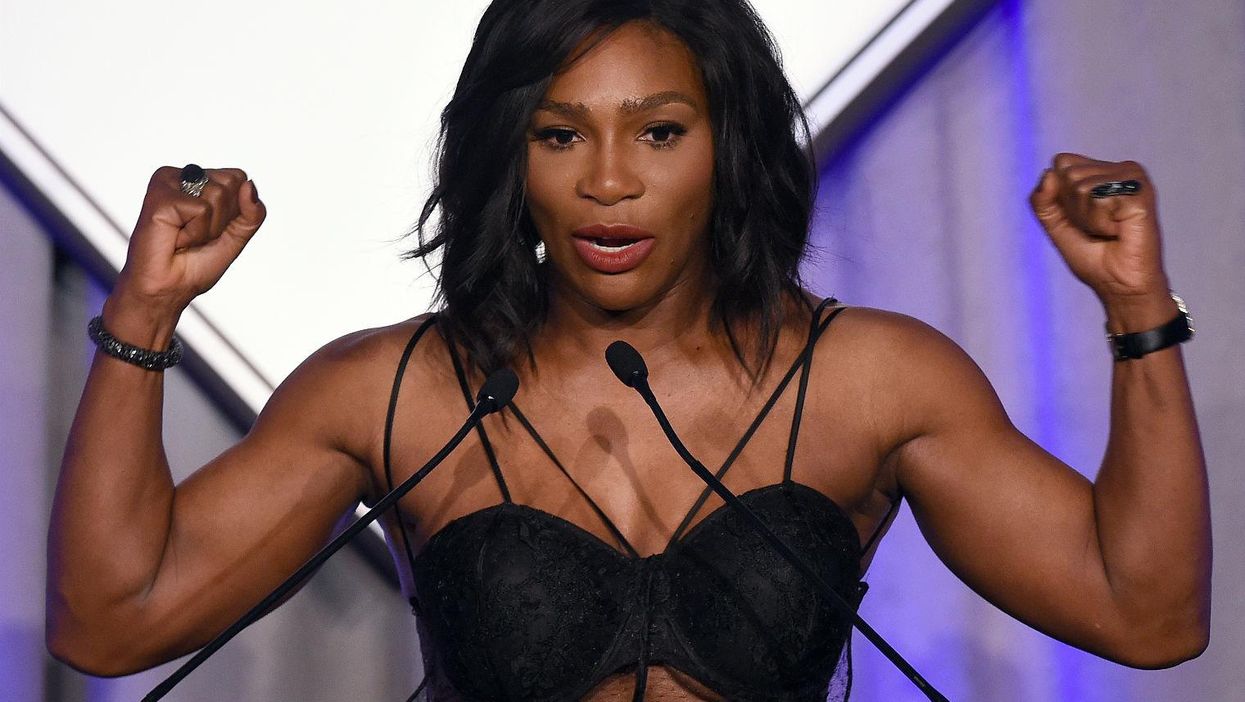 Serena Williams was presented with Sports Illustrated's Sportsperson of the Year award in New York on Wednesday night, a fitting honour to cap off a year in which she won Wimbledon, the Australian Open and the French Open.
She was presented with the trophy by her sister Venus, and spoke movingly about growing up in Compton, a notoriously rough area of Los Angeles, wanting to be a tennis star as a child and all the barriers she has overcome as a black woman in sport:
I've had people look down on me. I've had people put me down because I didn't look like them - I look stronger. I've had people look past me because of the colour of my skin. I've had people overlook me because I was a woman. I had critics say I will never win another grand slam when I was only at number seven and now here I stand today with 21 grand slam titles and I'm still going.
Williams is the first woman in 32 years to win the award, and the first black woman to win outright. Quoting Maya Angelou's "Still I Rise", she told women everywhere to keep striving for greatness.
For all the ladies out there, yes we can do it. My hope by winning this award [is that I] can inspire many, many, many more women... to stand right here on this podium and accept another 'Sportsperson of the Year,' so yes ladies it can be done.
Watch the speech in full below: