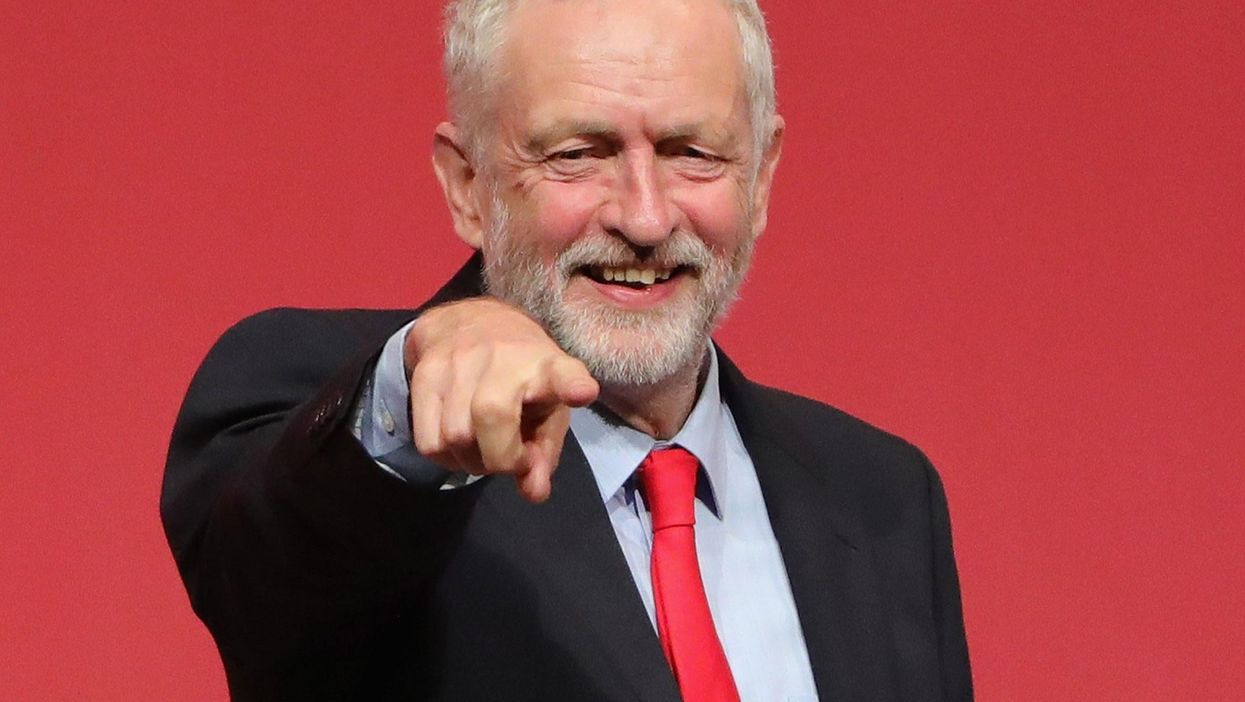 Getty
Murray Mania is the only movement that usually troubles Wimbledon but could the prestigious Tennis tournament be about to experience a dose of Corbynism?
The All England Lawn Tennis Club in South London is concerned that the infectious chant about the Labour leader could catch on during the competition, which is due to start on Monday.
Wimbledon organisers have issued a strict ban on all political slogans. This also includes any objects or clothing of a political nature. A warning sign encouraging "No political slogans" will be on display at the entrance to the grounds.
Speaking to The Telegraph a spokesperson from Wimbledon said:
We wouldn't want people to use this kind of event as a platform for their specific views or causes.
You have to say that this is perfectly understandable as spectators are there to enjoy tennis, a traditionally reserved sport and should not get wrapped up in any political euphoria.
The spokesperson added that umpires would ask for quiet in the event that any kind of political chant began. Failing that, stewards would be forced to intervene and eject any persistent protesters.
Mr Corbyn has been invited to watch the tournament from the Royal Box on Centre Court but it is not known which day he will be to attending.
Should a rendition of 'Ohhhhh Jeremy Corbyn' chant (to the tune of the White Stripes) break out, the organisers are well prepared.
Despite the new rule, ardent Corbyn fans on twitter would be delighted if they were to hear the chant ring out during a tense game.
Wimbledon do have reason to be concerned though.
The Corbyn chant was sung by supporters of the British and Irish Lions during their game with New Zealand on Saturday morning, indicating that this could be a trend beyond Glastonbury.
Although it is rare, Wimbledon isn't a stranger to political protests. In 2011 the Spanish anti-austerity 15-M movement were prevented from making a protest during a Rafael Nadal match and in 2016 David Cameron was greeted by boos after Andy Murray acknowledged the former Prime Minister during his victory speech.
HT Telegraph