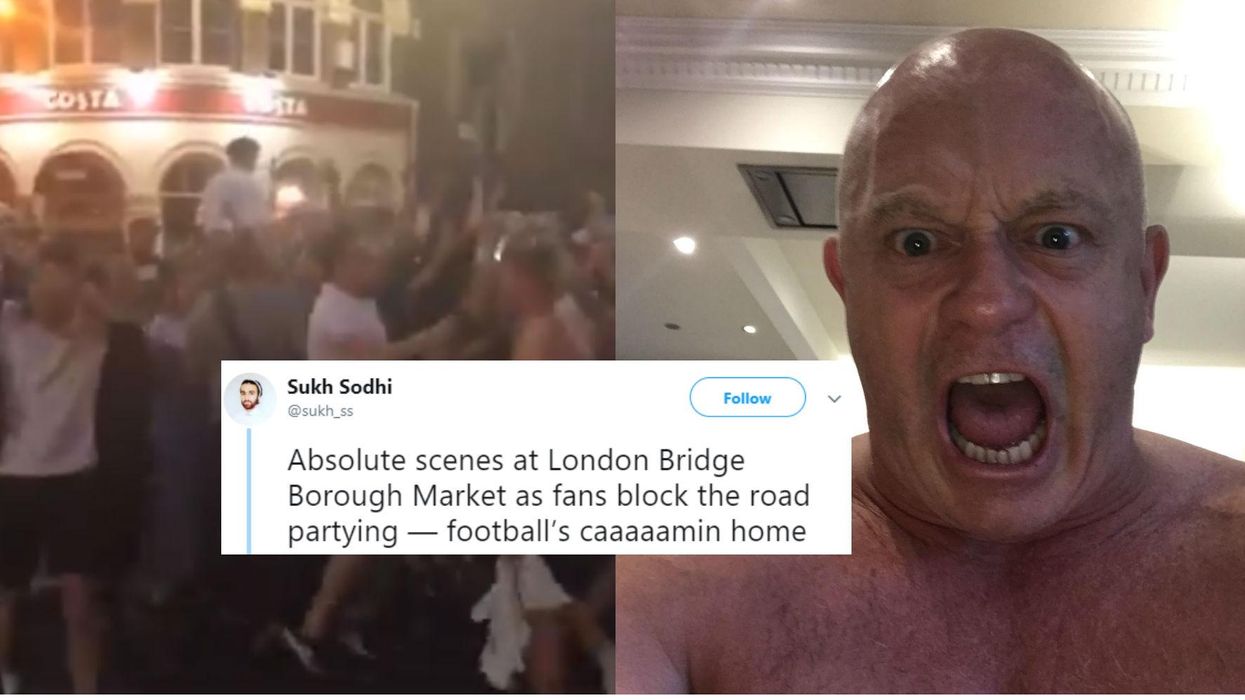 Sukh_ss / Ross Kemp / Twitter
It seems like there wasn't a soul in the whole of England that didn't go absolutely stark raving mad last night when the Three Lions actually WON on penalties.
In a tense match against Colombia that went into extra time and penalties, England finally beat their rivals, meaning they've now qualified for the World Cup 2018 quarter-finals.
Now, England have a strong and noble history of crashing out of tournaments in penalty shoot outs. They came in 1990, 1998, 2006, and 2018. Up until last night, England lost them all.
Needless to say, when we finally did win one, people completely lost it.
Lots were quick to mention that, yes, it is finally coming home.
Absolute scenes occurred on every street, bus, and pub across the land.
Commuters were quick to get in on the action.
People burst into song, specifically an adapted version of Atomic Kitten.
David Baddiel and Frank Skinner were overjoyed.
The House of Commons weren't going to be left out of the action.
Neither was the BBC news room.
Ross Kemp might have got *slightly* too into the whole thing.
Many completely lost control of themselves.
Others noted scenes like this haven't been seen in England since the 1381 peasants' revolt.
Some people wondered what would happen if football *actually* came home.
Some pointed out that it already is.
After the stunning Panama defeat, one optimistic fan got an 'England World Cup 2018 Winners' tattoo on his abdomen, and was widely ridiculed. Perhaps, the nay sayers were spoke too soon...