Such is the genius of Snapchat, it wouldn't be surprising if Leonardo Da Vinci had some preliminary sketches of the cheeky ghost, along with the helicopter and diving suits.
The app unleashes the beauty of human creativity, and also lets friends keep up with what your dog has been doing.
For a few years now Snapchat has been delighting us with its take on classical art. Here are 15 more.
Let them inspire you to create your own! How do you do Snapchat? You just do Snapchat.
1.
2.
Picture: iraffiruse/Tumblr
3.
Picture: Pop Hangover
4.

Preach.
5.
Picture: Comediva.com
6.
7.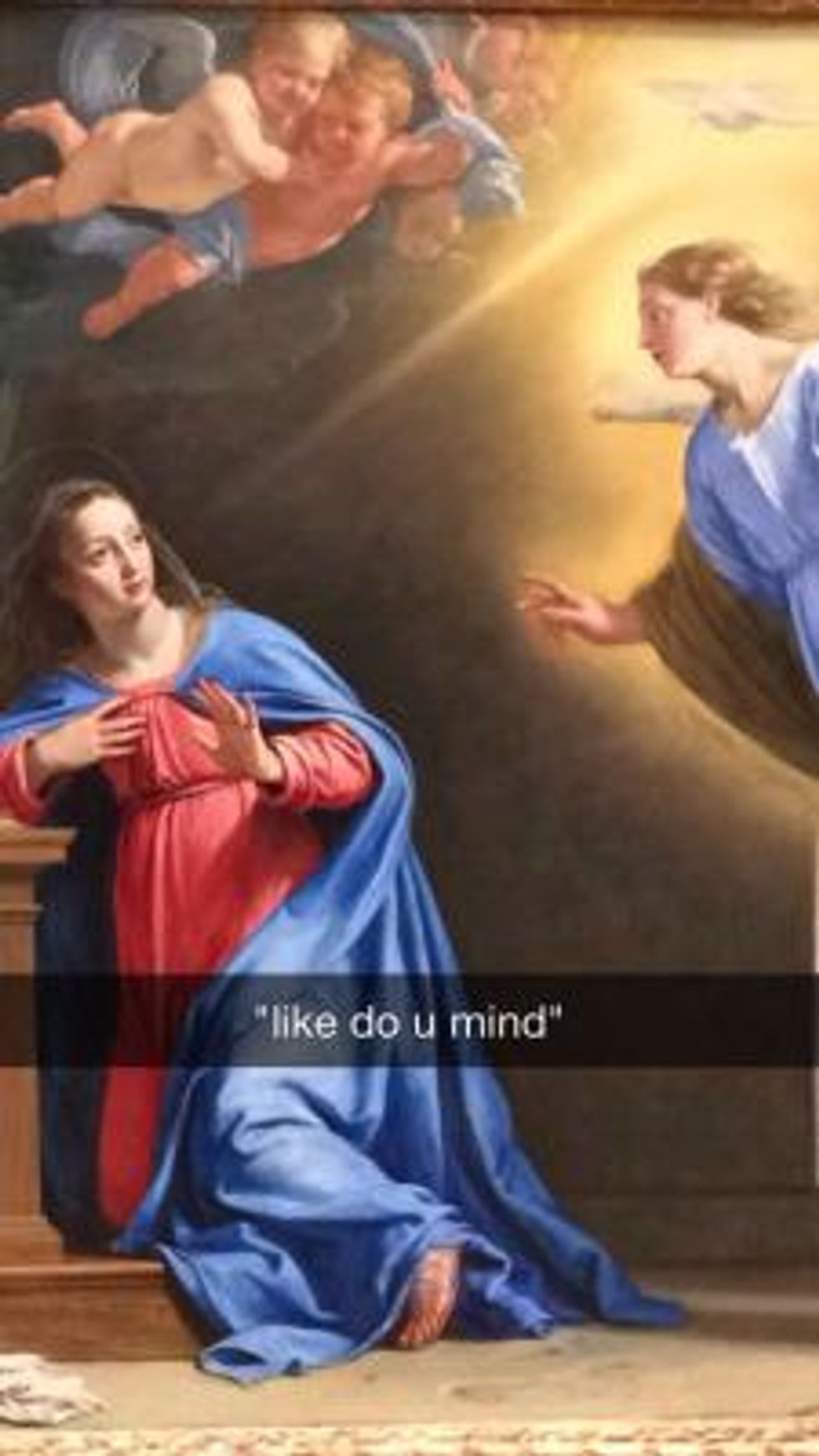 Picture: Megablaziken/Tumblr
8.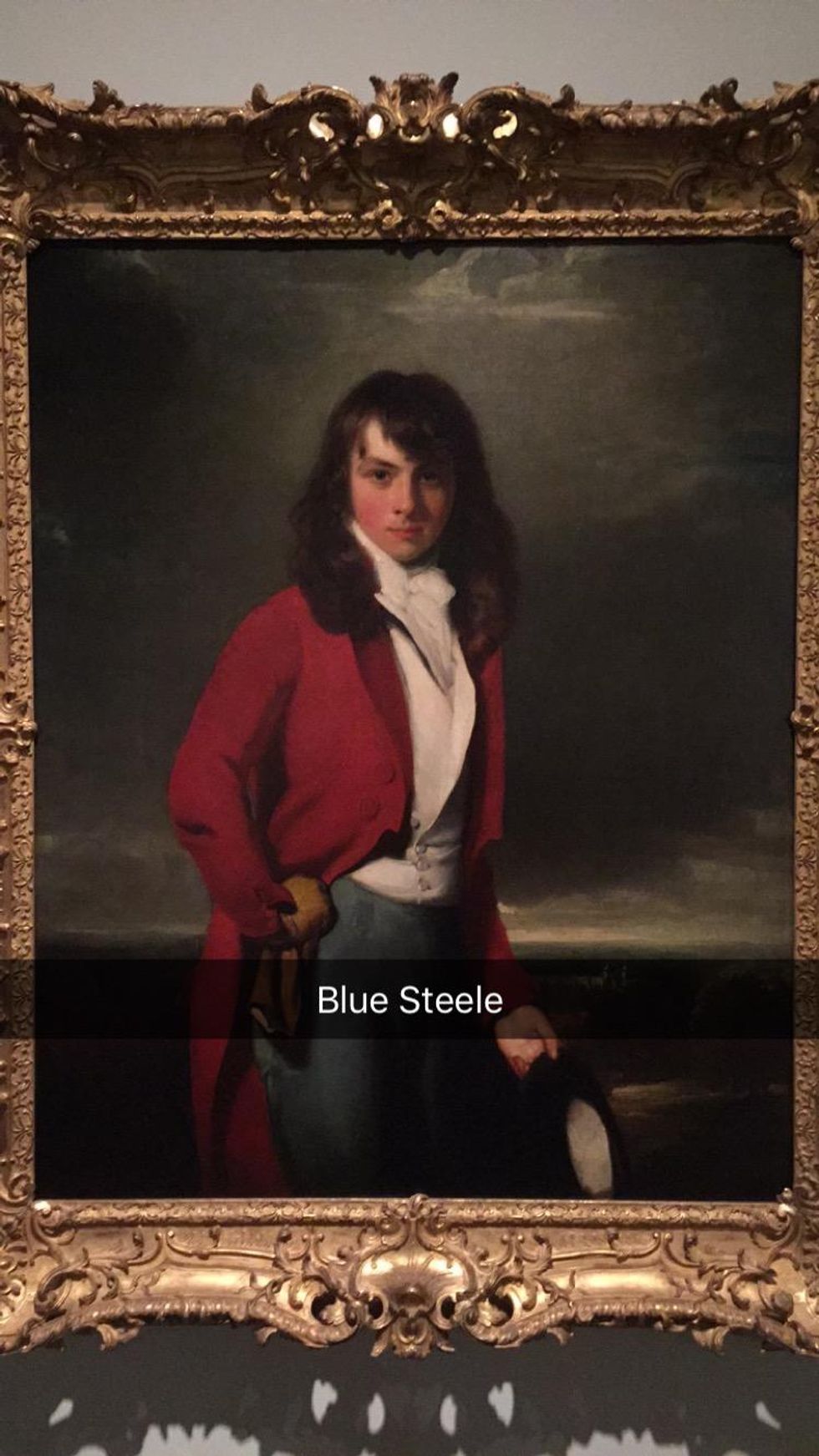 Picture: art-history-snapchats/Tumblr
9.
10.
Picture: art-history-snapchats/Tumblr
11.
Picture: @korkagezegen/Twitter
12.
Picture: Los Angeles County Museum of Art
13.
14.
15.
Picture: arthistorysnap.com