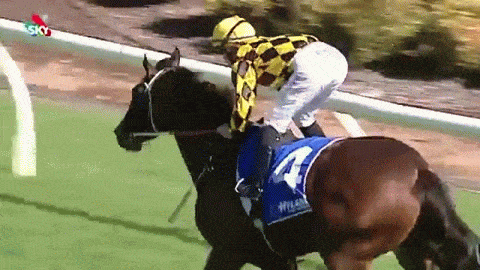 Jockey Blake Shinn, riding on Miss Royale at Australia's Canterbury racecourse on Thursday, suffered an unfortunate trouser malfunction just after the start of the race.
He initially fought to keep his trousers on, but they finally came down on the home straight.
Despite mooning the entire crowd and audience watching on TV, Shinn crossed the line in second place. "The elastic went during the race, but I had to keep going," he later told reporters.
Aptly, the horse that finished behind Shinn went by the name of Modesty.
Winning jockey Tommy Berry was glad to have missed out on the view:
What a great race to win. It meant I was the only one that didn't have to stare at Blake's arse the whole way up the straight.
Watch the video below: