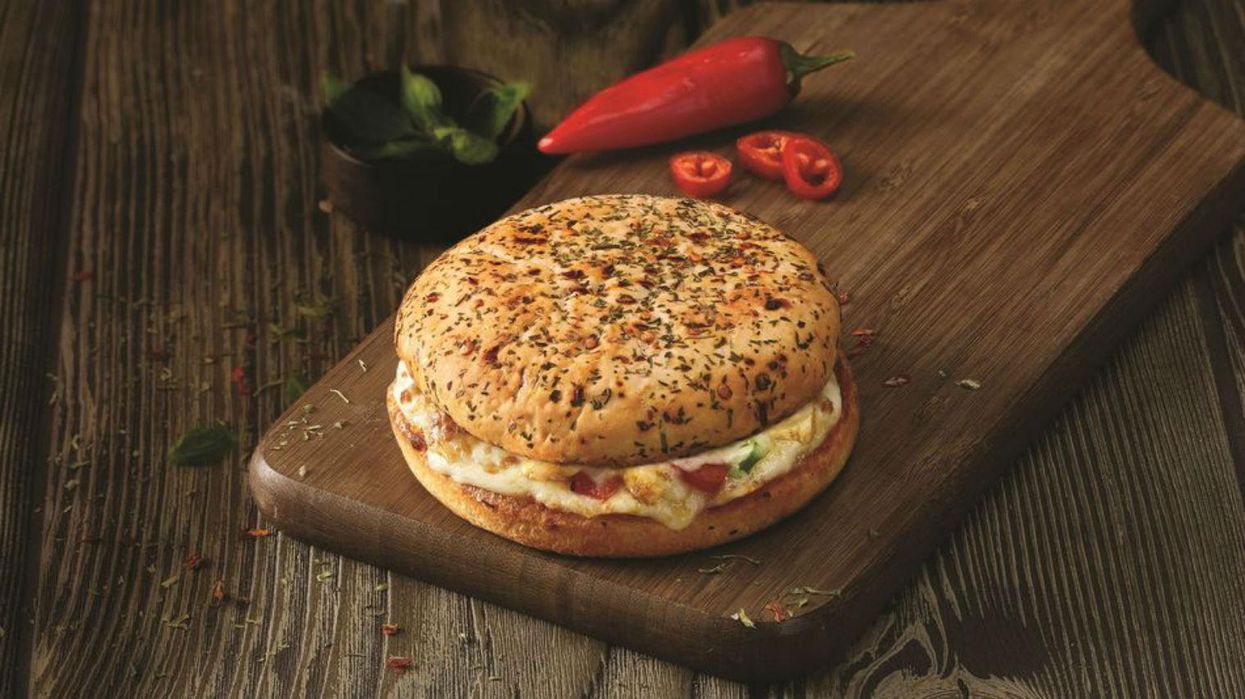 There's an ancient Indian saying that goes: "In the darkest of times, look to Domino's".
And, as everything about us crumbles, the global pizza chain has once again sought to enliven the world with a new gastronomic monstrosity.
Yes, Domino's India has unleashed the #burgerpizza. It's a little more than two small pizzas sandwiched together. This dish is a constructed, actual burger-sized chicken and cheese sandwich enveloped in soft, padded dough slices. There are some peppers and onions in the mix too because #cleaneating.
Obviously, this is another move from Domino's to get attention and rake in the quick dollars. This is a company that's put hot dogs in its crusts, even small, 4cm across burger patties around the edges of its pizza pies.
You can't knock the creativity though. And a lot of people have been tucking in over in India.
It's going down pretty well...
The invention isn't universally popular. Haters gonna hate.
(There isn't actually an Indian saying about Domino's, obviously.)