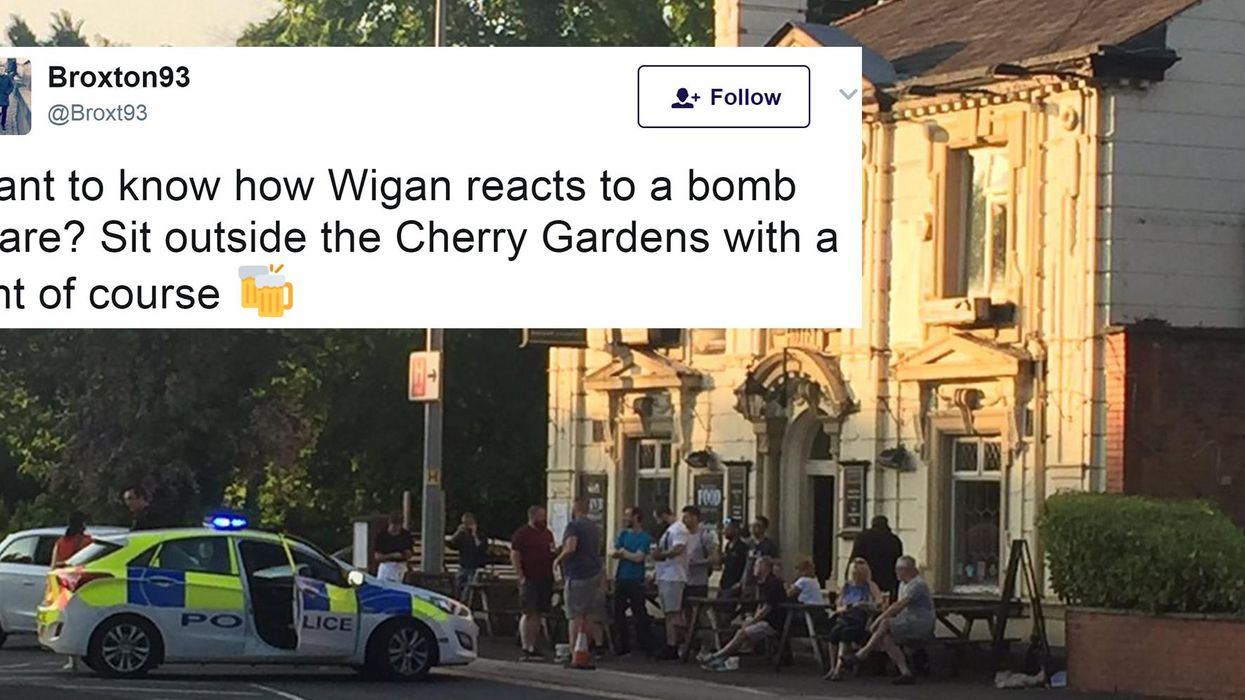 Broxton93
When confronted with a difficult or worrying situation, us Brits tend to react in a fairly similar way.
Queuing, joking or tutting.
And drinking, don't forget drinking. We're a nation of drinkers at home and, when it isn't howling a gale, at a pub or bar.
It was Simon Pegg's character Shaun in the iconic RomComZom (Romantic comedy with Zombies) Shaun of the Dead, who said in the face of a terrifying situation:
Go to the Winchester, have a nice cold pint, and wait for all of this to blow over
This sentiment was rather perfectly summed up by Twitter user Broxton93, who tweeted:
Want to know how Wigan reacts to a bomb scare? Sit outside the Cherry Gardens with a pint of course.
A street in Wigan was cordoned off this week and resident evacuated in connection with the horrific attack on Manchester.
Bomb squad were called to the scene, but left shortly after 9pm on Thursday evening.
The tweet struck a chord with many people online.
Cheers Wigan!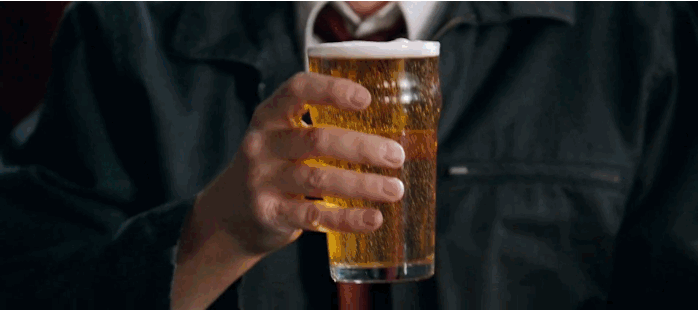 More: Brits sharing their own #BritishThreatLevels is the perfect response to the Manchester attack