PA
A 24-year-old man from Sheffield has become a Guinness World Record holder for completing the highest bungee dunk - diving from 73 metres above the ground to dunk a chocolate Hobnob into tea.
Simon Berry's technique involved clasping both wrists together like a diver, to get the required precision to dunk the tea.
You can watch the wondrous dunk courtesy of headcam footage.
Truly a bungee jump has never been more British.
Speaking after the successful dunk in Bray, Berkshire, Simon said:
It was pretty difficult - the team helped by getting me roughly in there in the right place, but going down and having to nail that cup of tea was pretty tricky.

(It was) absolutely incredible - the feeling in my chest and seeing everyone's smiles, it was fantastic.
Here's the action shot: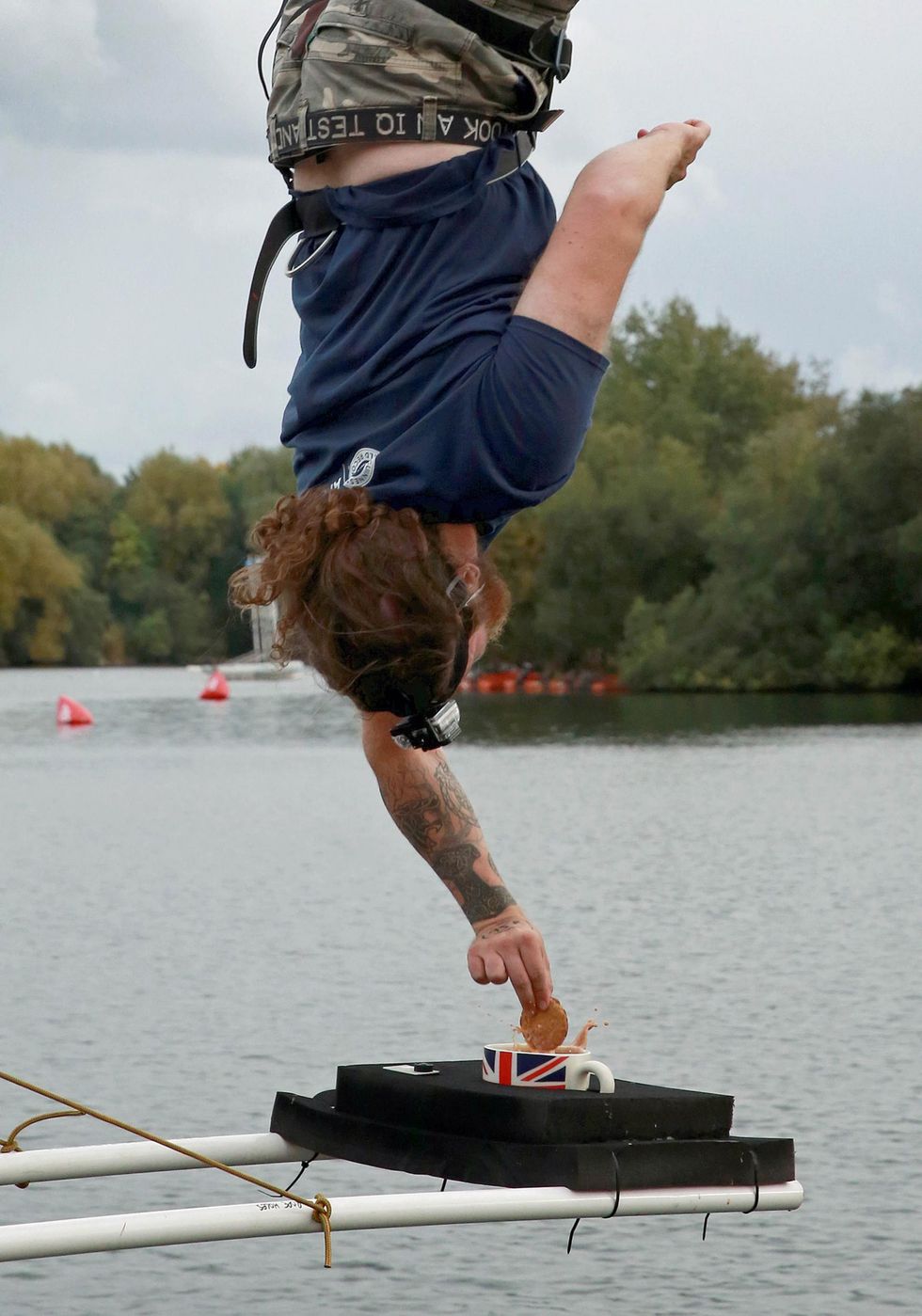 Picture: Matt Alexander PA Wire/PA Images
Top dunking.
Well done Simon.