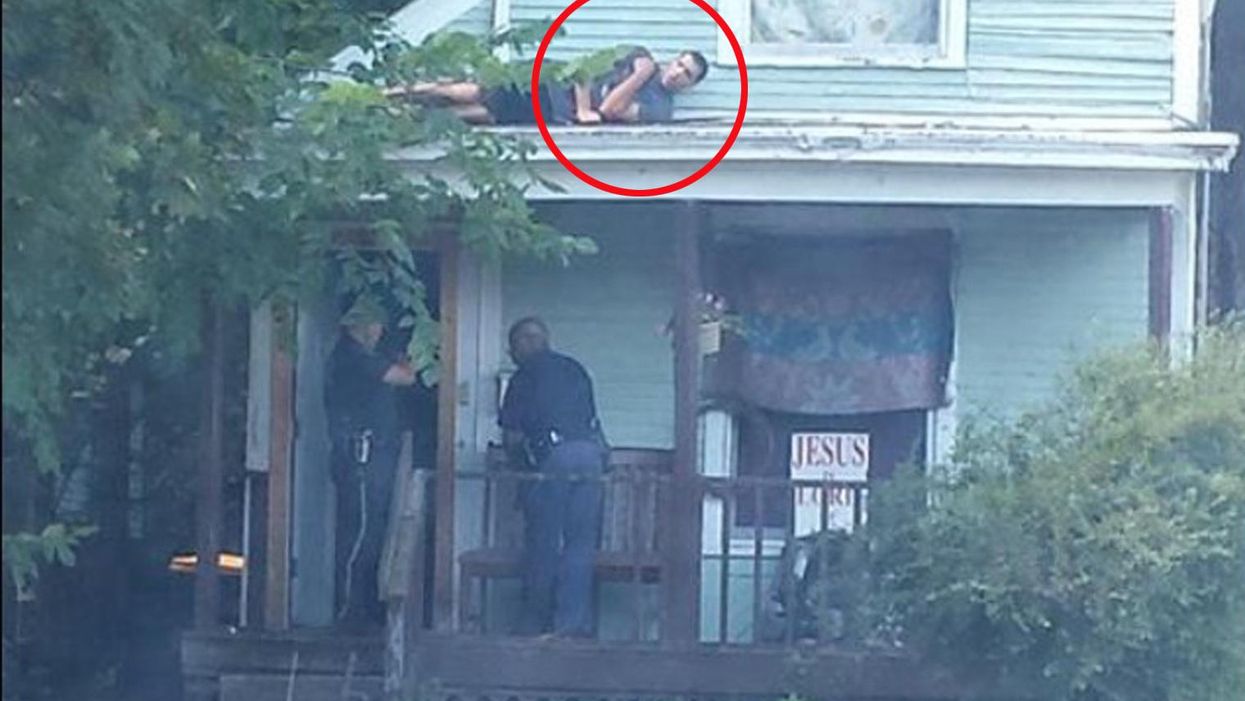 An image of a criminal suspect hiding on a roof as police searched for him has gained more than three million views after being posted to Imgur.
The picture was posted with the caption "they've been looking for him for 10 minutes".
CBS reports it was in Michigan, USA and shows two Grand Rapids police officers arriving at a house on Lafayette Avenue after a report of domestic assault last week.
Police did not find the suspect inside, but officer sergeant Terry Dixon told local news source M Live officers searching the perimeter of the house "noticed the man on the roof and radioed the information to police inside".
"We're doing our jobs, he was arrested," Dixon said. "People hide in strange places all the time, the roof is actually not one of the strangest places."
The sergeant added it is unlikely that the person who posted the image online would face any changes.