A vandal has spray-painted a cartoon penis on a Banksy mural in Folkestone, Kent, just two weeks after it was, ahem, erected by the artist.
However, this is not the first time a piece of artwork has been defaced by such a juvenile act...
Little Mermaid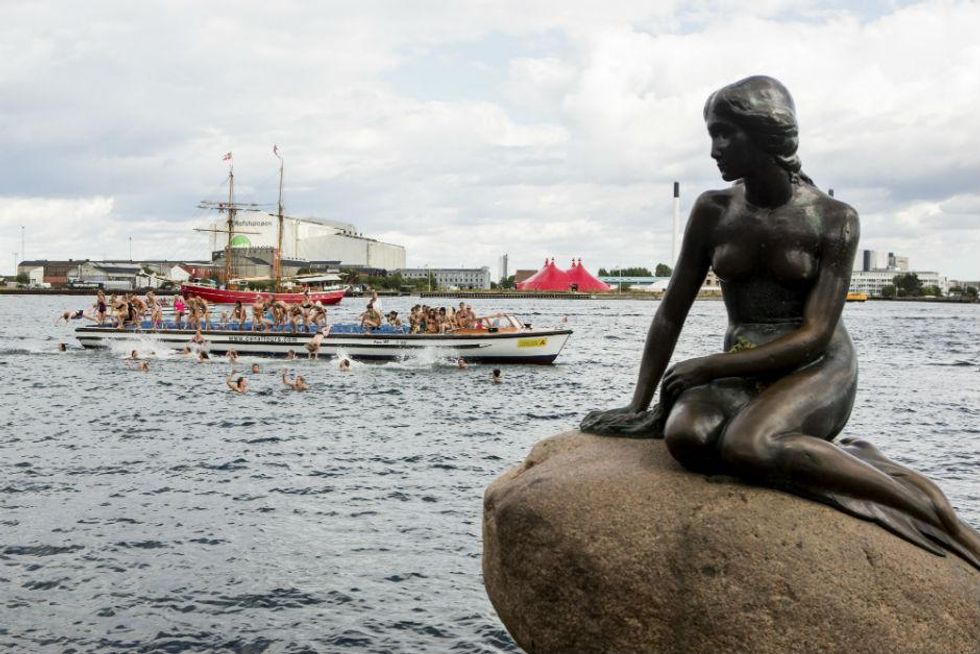 The statue commemorating Hans Christian Andersen's fairytale has been defaced a number of times with paint, was once blown up, and in 2006 had a sex toy attached to its hand.
Duchamp's Fountain
Pierre Pinoncelli (above) was handed a €214,000 (£173,000) fine in 2006 after attacking the porcelain urinal with a hammer - he had also attempted to urinate in it in Nimes, 1993.
The Bay, Helen Frankenthaler
A 12-year-old boy defaced the abstract painting worth an estimated $1.5m (£930k) by sticking a piece of chewing gum to it in a gallery in Detroit, Michigan.
The Portland Vase
Created around 5 AD, the Portland Vase was smashed by a drunken William Lloyd in 1845. He was asked to pay a three pound fine or risk two months in prison.