A dog has made a miraculous recovery after being shot with two arrows that pierced its shoulder and head and went through its body.
The dog was rescued by Qimin Small Animal Protection, a shelter managed by the Guardians of Chinese Animals, an international animal rights organisation.
They posted photos of it at the vets: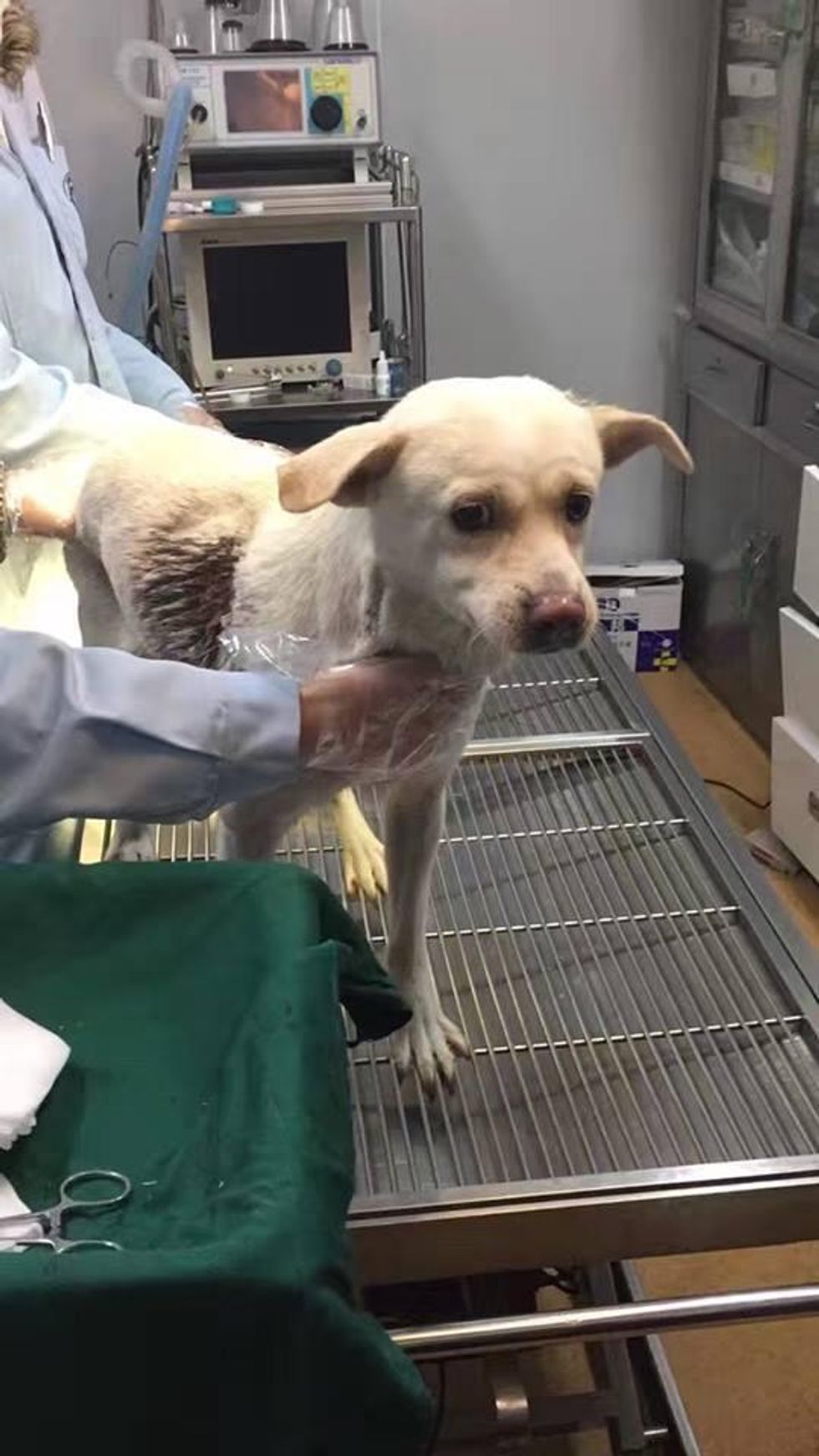 Resting up afterwards: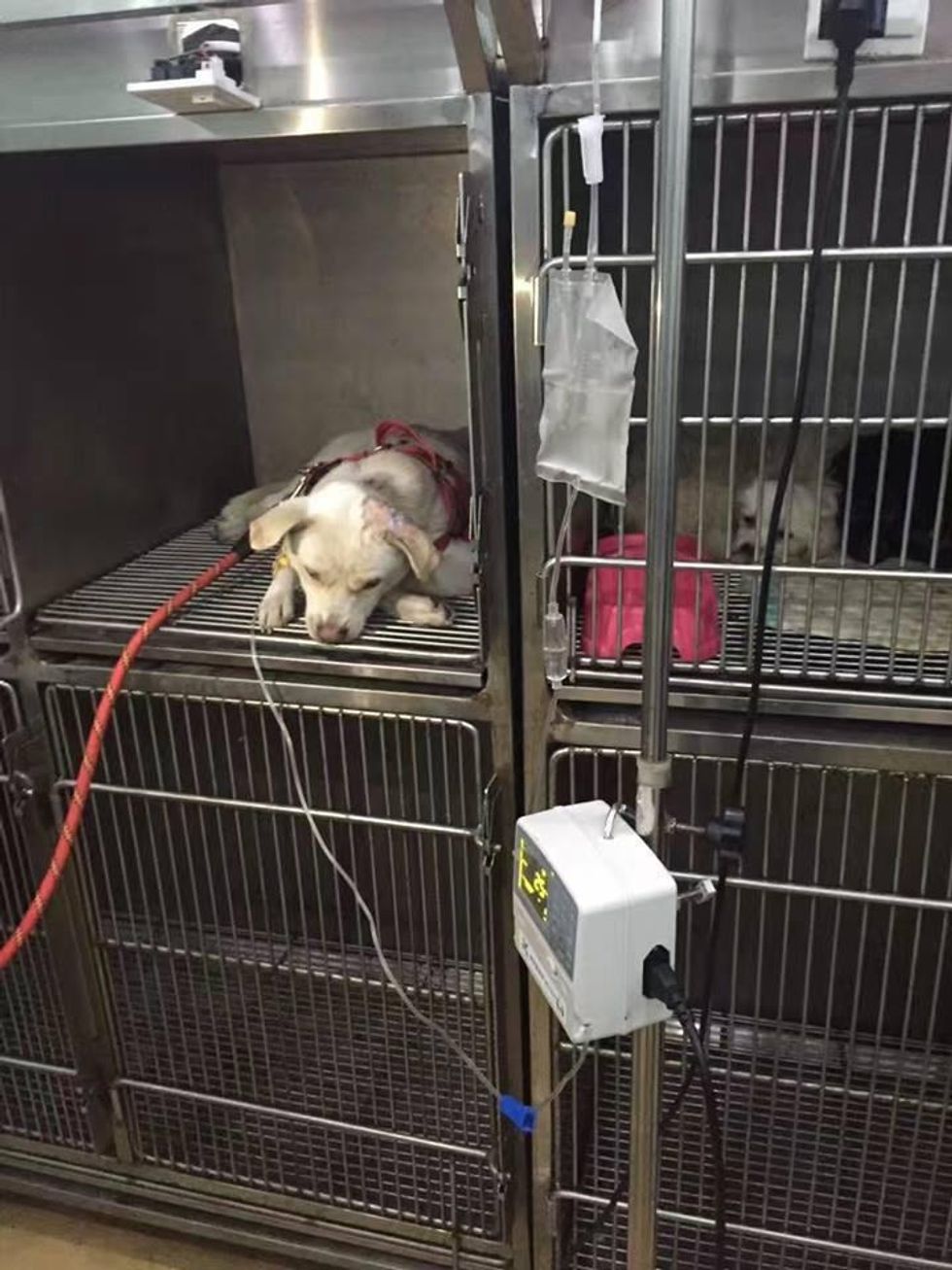 An X-ray: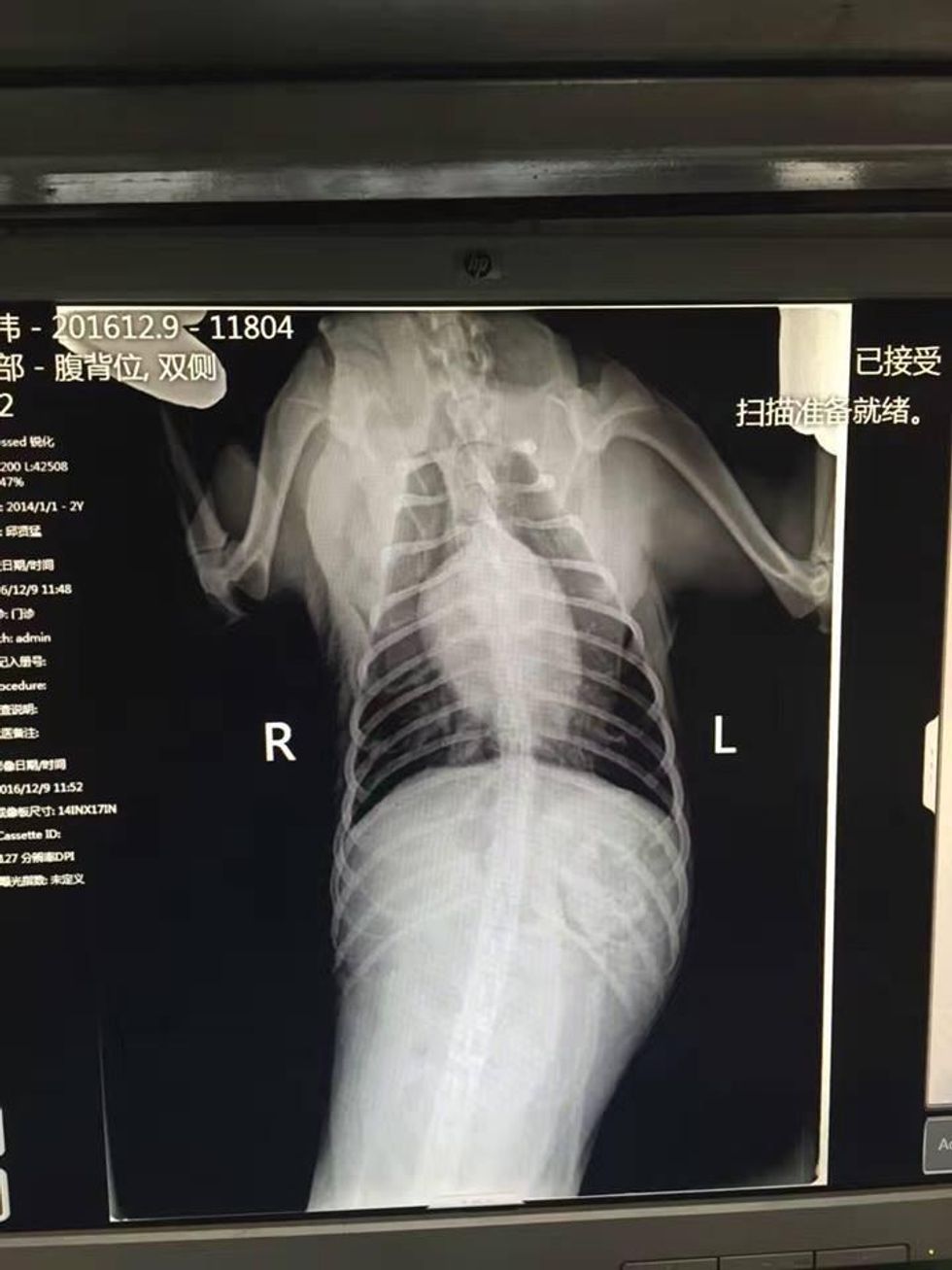 The group of people who saved it: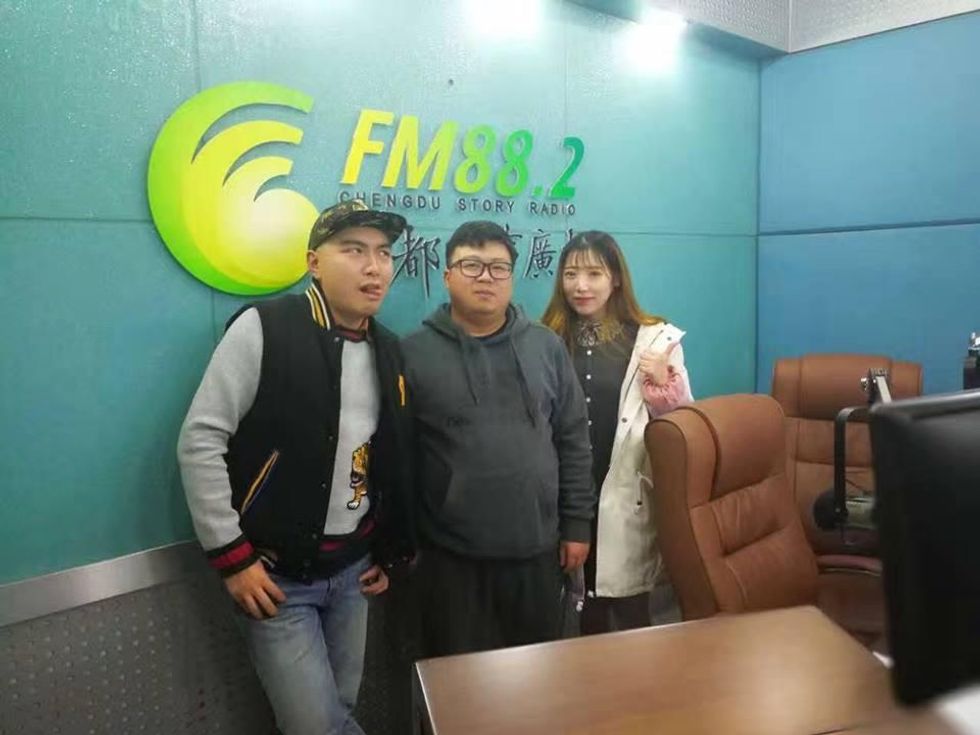 And one of it looking happy and healthy again:
The organisation explained on its Facebook page that the original photo of the dog had "angered millions of animal lovers in China".
It went on to call for the ban of the dog meat trade, which it called "barbaric".
In the last 12 hours, thousands of people asked about the dog. The dog was also in the prayers of animal lovers around the world.

Thanks go to Qimin and Mr Qiao, China has come a stage to outlaw the dog meat trade, an industry that is socially destabilizing, reputation damaging, and morally repulsive.

The dog meat trade is the source of suffering to millions of dogs and tens of millions of animal lovers in China. China can never be a world leader if this barbaric trade is not outlawed.