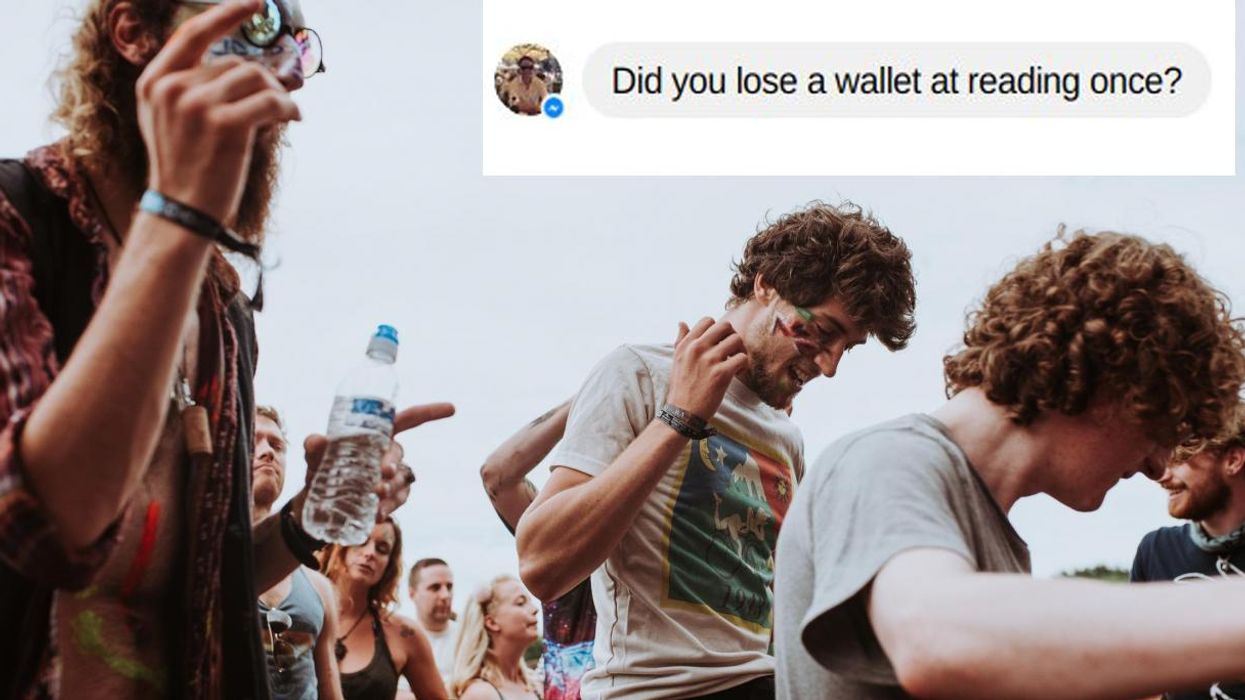 Unsplash
Journalist Tim Burrows left his wallet at Reading festival in 2003, and 14 years later... The saga continues.
In the intervening years, it's very likely Burrows forgot about the wallet, but the person who found it didn't.
Burrows shared a hilarious exchange on Twitter of a Facebook message from a stranger, which simply asked "Did you lose a wallet at Reading once?"
Burrows replied asking if it had been found, and the man replied:
I think my friends found it in a ditch… It was handed into lost and found, but not before one of them 'burrowed' a 10er out of it and bought as much white lightening as he could find… Of course looking back on it, that was very childish and illegal but I always thought it would be nice to reach out and let you know it went down as an annual tradition of cider drinking competition named 'The Timothy Burrows challenge'.
He added:
I fear now the number of Timothy Burrows I have messaged in my attempt to do this…
What are the rules of the challenge?
The man said it's "as simple as it gets".
Three teams of five had three litres of cider between them… It's a sprint to the end, the winning team on this new year's edition of the game managed to win in under five minutes, one team failed to finish, one team captain spent the rest of the night rolled up in carpet.
UPDATE: The rules of the 'Timothy Burrows challenge' https://t.co/hsBMDuKlgP

— Tim Burrows (@Tim Burrows) 1492601962