A Chinese app has been circulating this week that turns users into miniature, sassy cartoon versions of themselves.
Given the quivering wave of Milifandom that the nation is currently riding, we decided to give the Labour leader the 小偶 - 我的3D萌偶 (MyIdol) treatment.
First up, the app analysed his oft-memed face.
Moments later and here's our man, complete with his official party leader campaign outfit.
But that got boring, let's give him a katana!
And a leather waistcoat!
Here's Ed in training to kick some election debate ass.
Here's Ed... I don't even know.
Presenting - Ed Milibae:
One for the Milifans…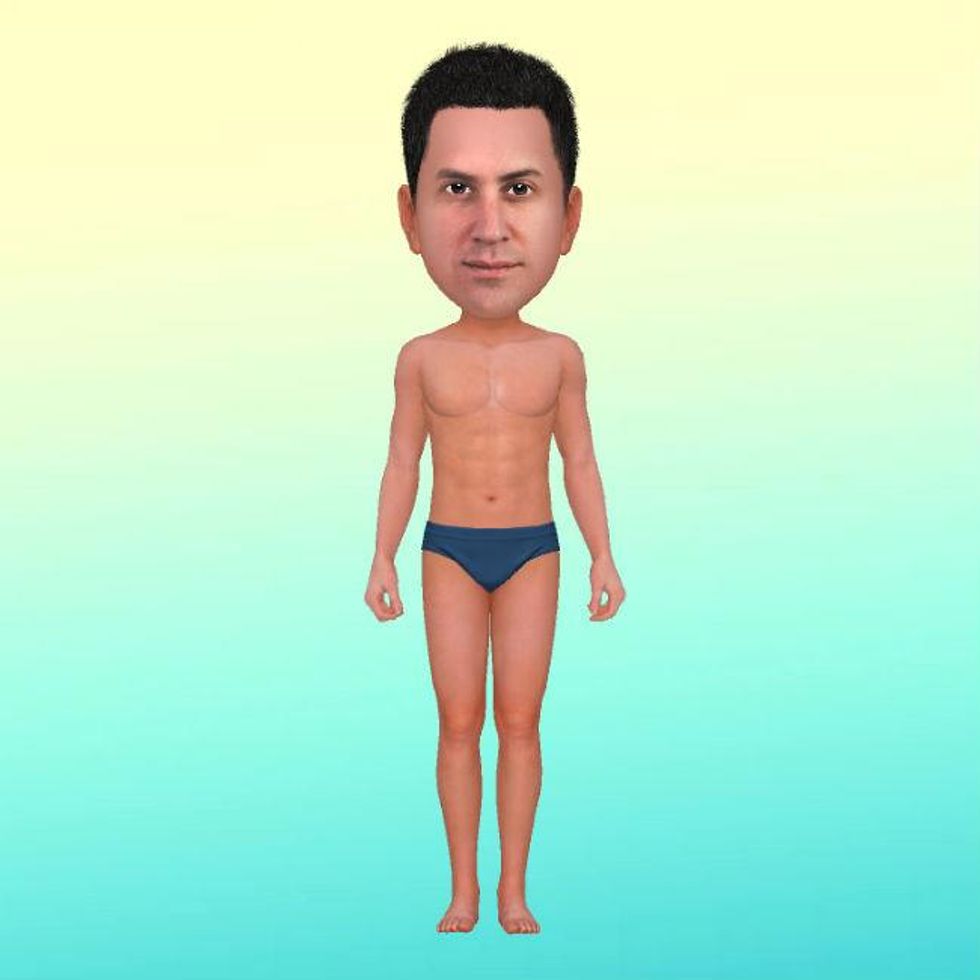 But enough of that, let's get Ed back to some attire he's more comfortable in.
Then we thought, what might an Ed Miliband calendar look like?
After a while (the app's all in Chinese) we discovered the video function, and things got weird.
Ed sings!
Ed brings sexy back!