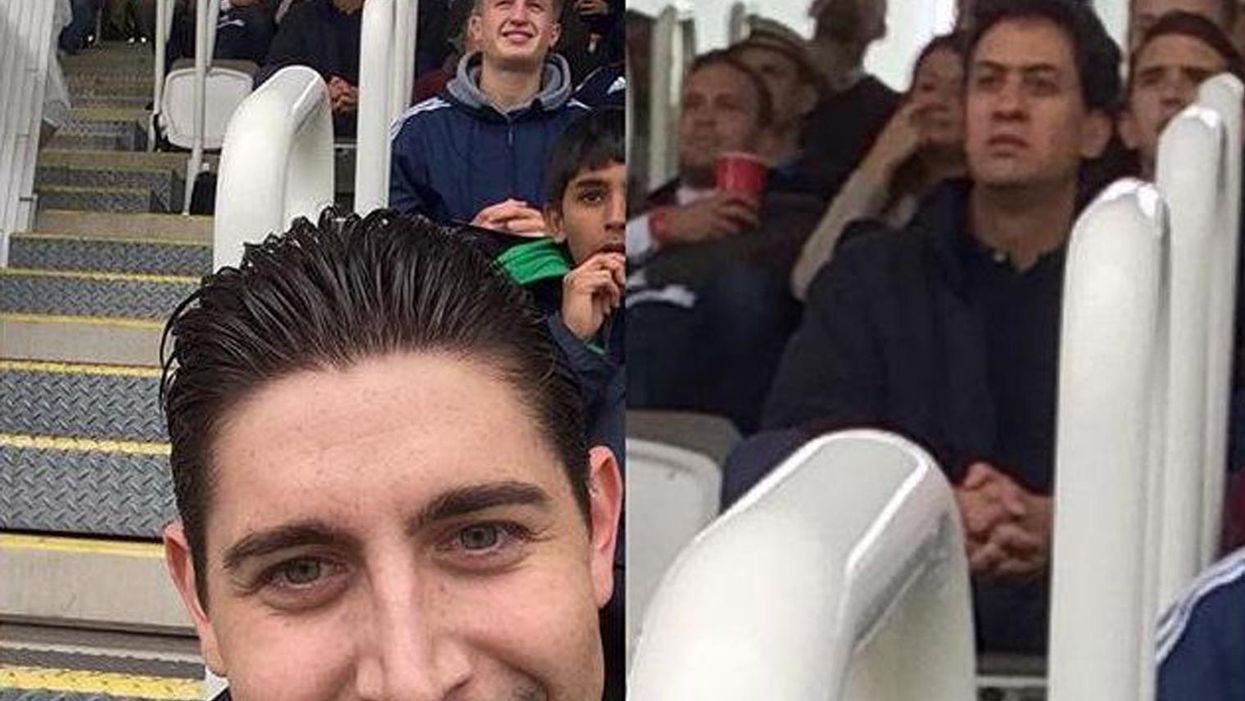 As World Beard Day is today marked we are sad to report that one of the most famed facial features of recent time has been lost to us.
A cricket fan was accidentally photobombed by Ed Miliband, revealing that the Milibeard is no more.
Twitter user @HaydenDials tweeted while watching the second One Day International between England and Australia today at Lord's:
Grabbed a selfie at the match and zoomed in to realise Ed Miliband is sitting behind me! What a treat!
The former Labour leader had been seen in selfies taken in Australia with a holiday beard and, for a time, it was the biggest story in Westminster.
The Telegraphsuggested at the time that the Milibeard was a sign of support for Jeremy Corbyn – perhaps this new clean shaven look suggests a withdrawal of support?
Or perhaps it just got too itchy – who knows?