Kimberly Guilfoyle/ Instagram
Donald Trump Jr and his new girlfriend Kimberly Guilfoyle are not doing too great when it comes to the old social media.
The disgraced former Fox News presenter has recently started dating the son of the US president but they are still getting to grips with perfecting those couple photos.
Just a few weeks ago they were caught out by an awful airbrushed photo which made them look more like mannequins than humans.
That sort of thing probably happens a lot in the Trump household especially when the head of the family wears more fake tan than the hosts of Loose Women.
What also isn't forgettable is passing off a selfie as a picture taken by one of your friends and completely failing to conceal the evidence.
First off, take a look at the picture and then read the caption.
At first glance, this picture looks perfectly fine - and whose to say that their friends didn't take the picture?
Upon closer inspection, take a look at the reflection in the lens of Guilfoyle's sunglasses.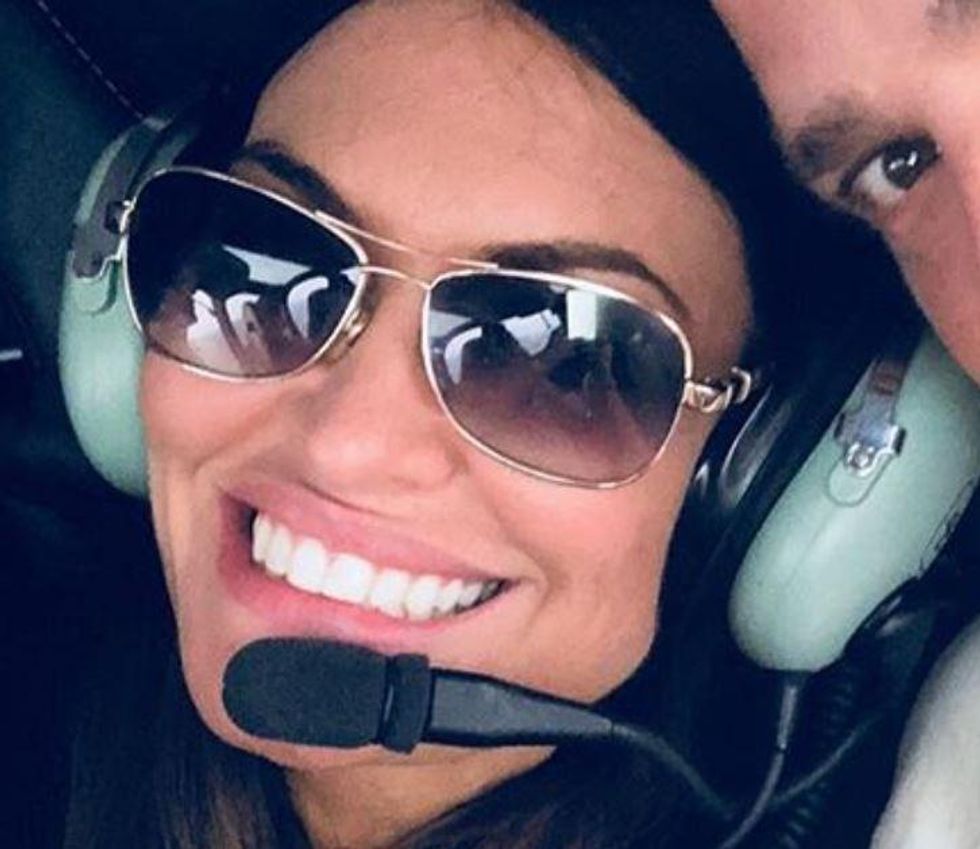 Picture: Kimberly Guilfoyle/ Instagram
What's that I spy? Oh it's a phone, isn't it? That's a selfie that you've taken there, Kimberly.
Unless your friends were somehow behind you and their arms were stretched out between the pair of you then we aren't quite sure how they would have taken the photo for you.
Gotta give her credit for trying to fool us though - except this is the Internet and people notice things.
Comments on the post have been asking her questions like:
You...sent your friends your selfie to send back to you?
and
Your friends? You mean your hands...that's a selfie.
We also think a viral tweet like this helps to catch out fake news like this.