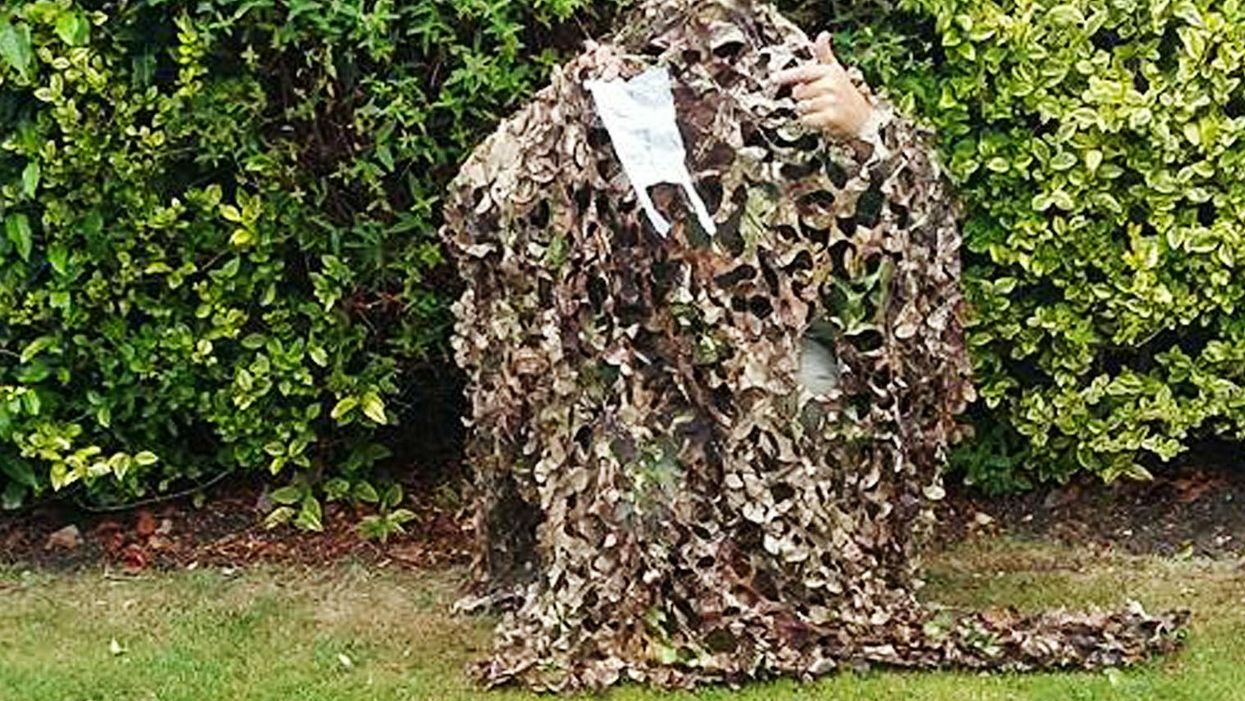 The Return of the Swamp Thing?
Take a closer look. Lurking beneath the foliage is Andrew Hawes. The 43-year-old, from Leiston, Suffolk, has taken to donning camouflage gear and hiding in the bushes to catch dog-walkers who leave behind a mess.
A cause not to be sniffed at…
Mr Hawes decided to take drastic action after he and fellow residents cleaned up their neighbourhood only for the mess to return within a week. He now films offenders before passing videos to the police who can issue fines.
Teaching an old dog new tricks?
Picture: PA
It's the owners, not the dogs who concern Mr Hawes (pictured). The married father-of-four said: "We spent weeks cleaning up the neighbourhood and removed bucket loads of dog poo. Within seven days it was all back again. We want to raise awareness and make people think twice about what they're doing because it's not nice for families with kids."
It's not nice for anyone, really.
The campaign – which has a Facebook group called Leiston Dog Mess Name and Shame – has won praise from people across the UK. Even Hugh Grant was moved to publish a post on Twitter about Mr Hawes. The actor's message simply read: "My hero".
What do the authorities say?
"The police say it is not illegal for me to do this – it's just like having a CCTV camera – and they will look at any evidence I give them and may issue an £80 on-the-spot fine," HGV driver Mr Hawes said.
Is he in danger of gettin on the wrong side of an owner or their dog?
Mr Hawes said he was not concerned about his own safety. "I'm very discreet," he said.