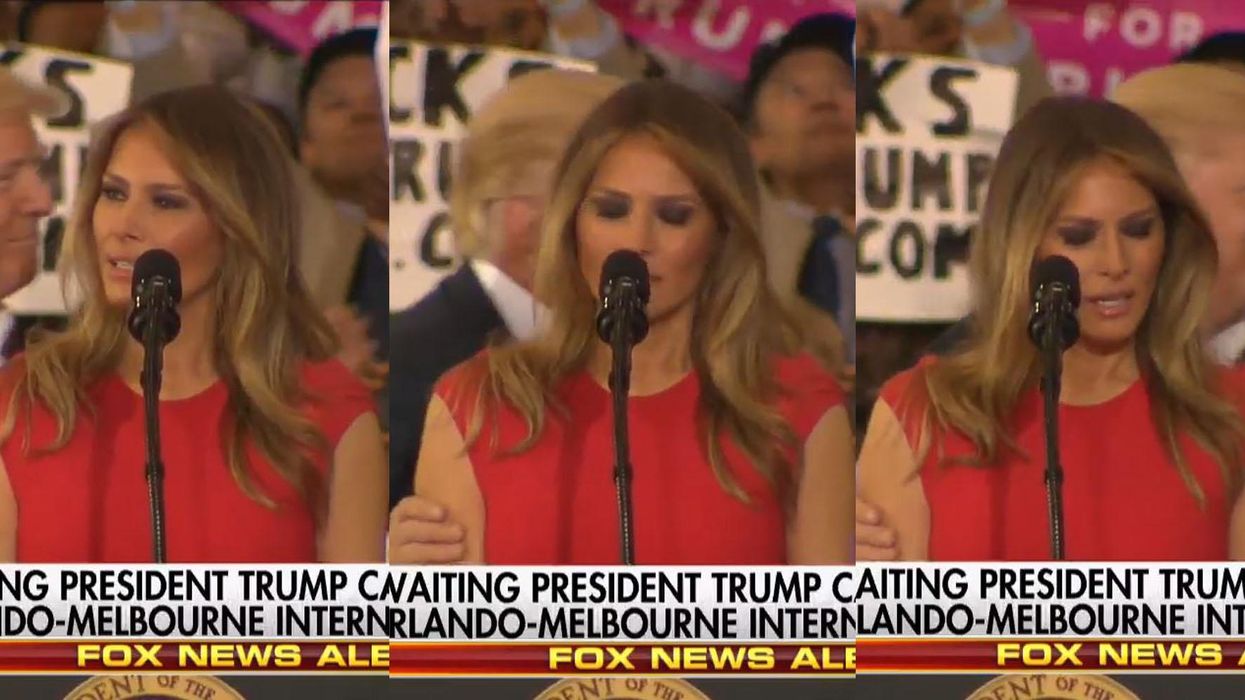 Fox News/Screenshot
The next four years (or however long Donald Trump remains in the White House) look like they're going to be the most turbulent period for the American people in modern history. But one trend seems to be constant throughout all this political and financial upset.
People will always be on hand on social media to analyse pictures and video of Melania Trump looking mildly uncomfortable around her millionaire husband.
First there was the inauguration, with that gif that we couldn't unsee...
Then there was the first dance at the inauguration ball, a.k.a. the world's most awkward slow shuffle...
Then of course we had the extensive analysis of the Trumps' arrival at the White House, when the Donald appeared to forget about his (third) wife....
Body language expert Patti Wood is quoted by news.com.au as saying: "What I didn't see when they stepped out of that car was warmth or tenderness."
Then there was that time her pained expression sparked the tongue-in-cheek hashtag #FreeMelania...
And finally, we present to you Melania at the Super Bowl...
And now
At a Trump campaign rally in Florida Melania stood ready to deliver the Lord's Prayer.
Watch closely: people think there's something weird about it
We've also had an incredible in depth look at her choice of pictures on social media.
Writer Kate Imbach went through all 470 of the photos the new FLOTUS tweeted between June 3, 2012 and June 11, 2015 - examining them, in a viral Medium post wonderfully titled 'Fairytale Prisoner by Choice: The Photographic Eye of Melania Trump'.
You can see all her findings here.