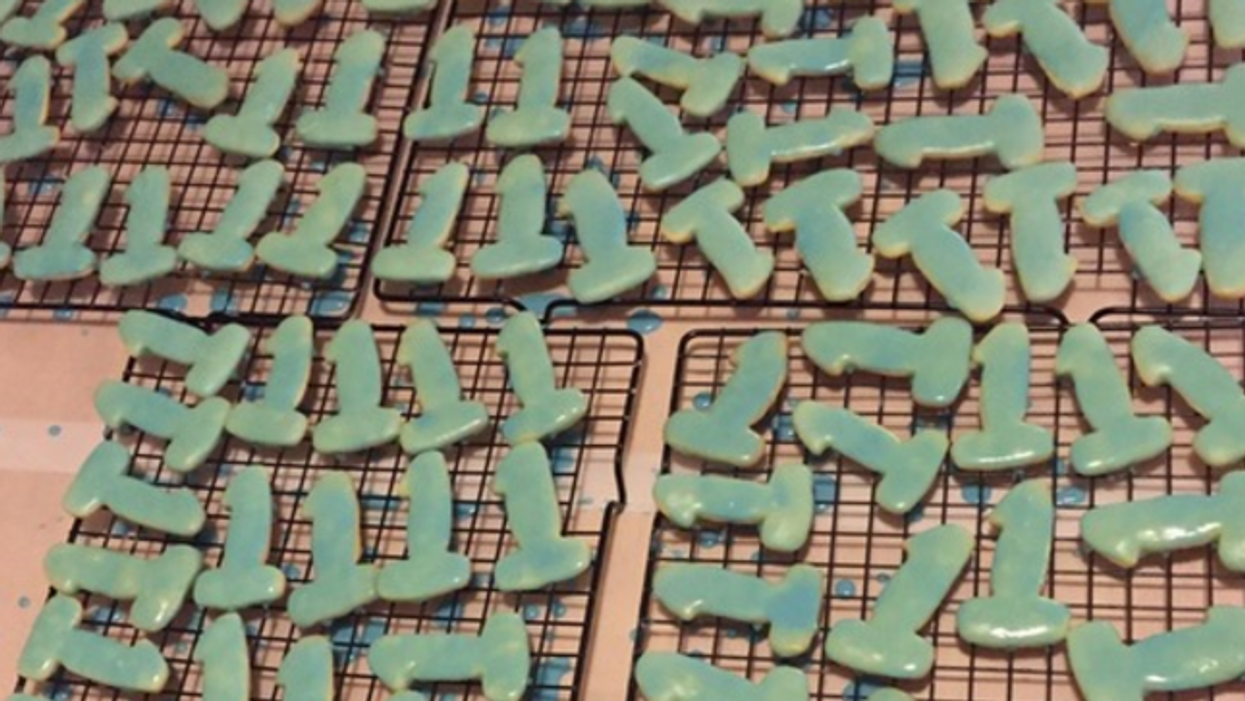 Reddit / Portugalpaul
Sometimes parents can have the best of intentions, and things still go wrong. Take this mum who accidentally baked penis cookies for her one-year-old.
reddit user Portugalpaul posted a picture of his wife's homemade masterpieces, writing " My wife made "1" cookies for our 1 year old's birthday ... I don't think they came out right."
And he was right. They didn't, really.
But instead of mocking the NSFW baker, commenters gave practical advice for how to resolve the situation.
One wrote:
Came for the penis joke, left with knowledge on baking. We have all grown.
-bigmac5650
Many just came to her defence instead:
Technically, they do look like '1's. We're all just overly perverted.
-DrCorian
I don't see dicks, and I'm probably the most immature 35 year old you will ever meet. Maybe if they were brown or light red, or tan. But a green dick and balls? Come on.
-rollcroc