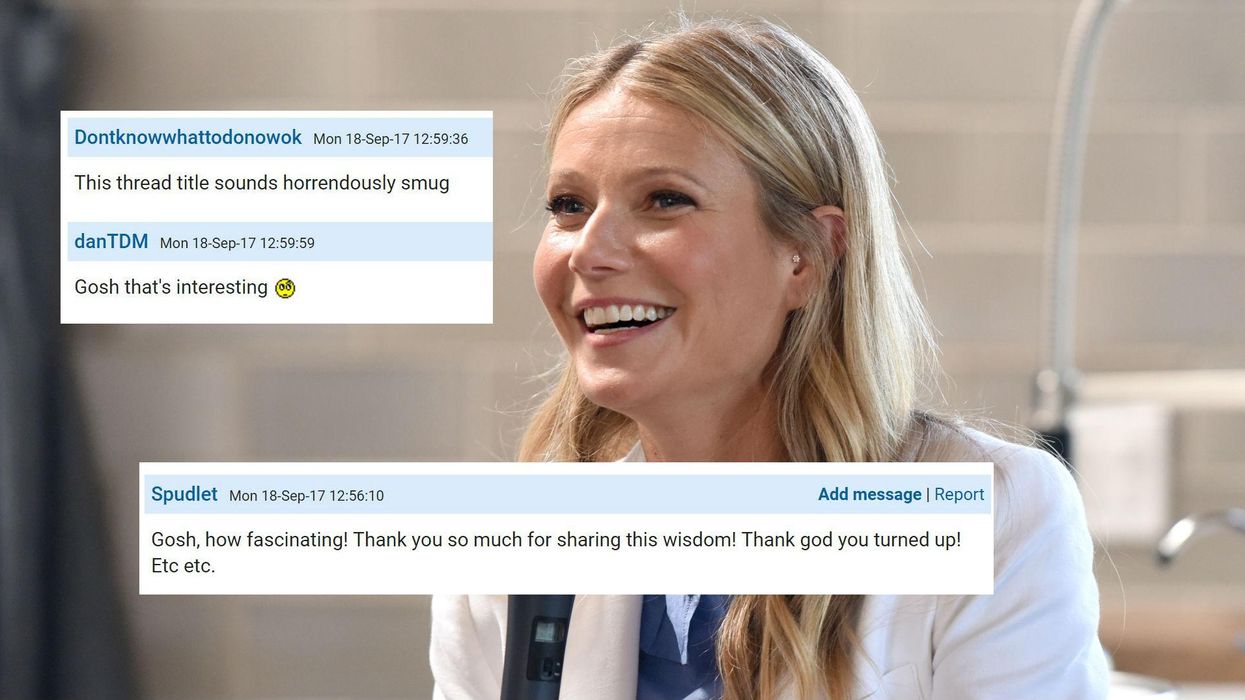 Vivien Killilea/Getty Images for Fast Company
Mumsnet is one of the most UK's most popular forums discussing all things Mum; from hard hitting topics such as vetting candidates for the premiership, to whether or not a woman in labour should let her family know.
One user recently found herself on the receiving end of the forum's wrath when she described herself as 'very slim person' and shared a photo of a chicken salad.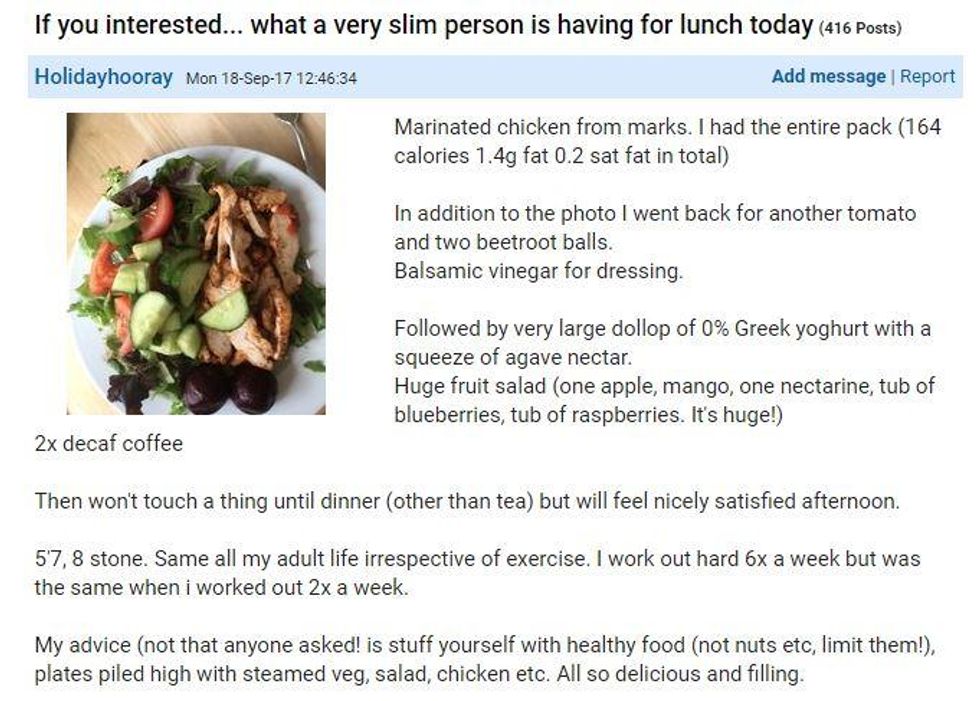 Picture: Mumsnet
Some users gave their responses to the 'if you interested' gambit.
Others compared it to the Goop lifestyle brand, launched by Gwyneth Paltrow - they even compared the poster to her.
Another had some populist tips for alternative diets.
Suitably harried, the original poster 'Holidayhooray' apologised.
HT Mail Online