Revenge is a dish best served malodorous.
If glitterbombing your enemies by post didn't convey the depth of your hatred well enough, the internet now provides another option: farts in a jar.
Yes, that's right - for the bargain price of $10, Send a Jart will deliver the olfactory opposite of a bunch of flowers in a hipster-esque mason jar.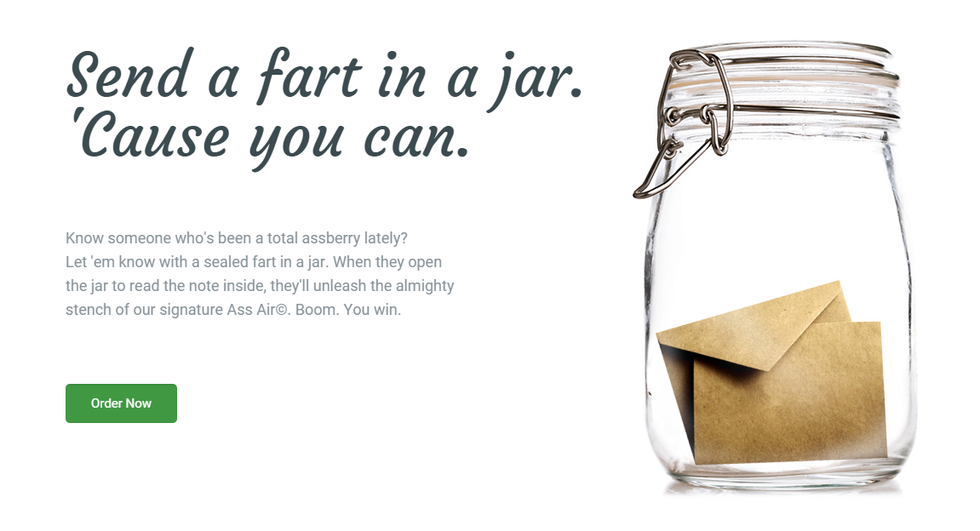 Just decide on whether you want to enclose a note and within two or three days a fart will be winging its way that special person in your life.
The site includes some brilliant testimonials from satisfied users of the service, including one from Jennifer S:
"A few months ago, I put my lunch in the fridge at work. It had my name on it in big bold letters. I caught someone eating it and asked them if their name was "Jennifer." Turns out it was. Two can play that game, girl. I sent her a Jart a week later. She won the battle, but I won the war."
Posting your haters a glittery mess remains the classier option. And that's not something you get to say often.