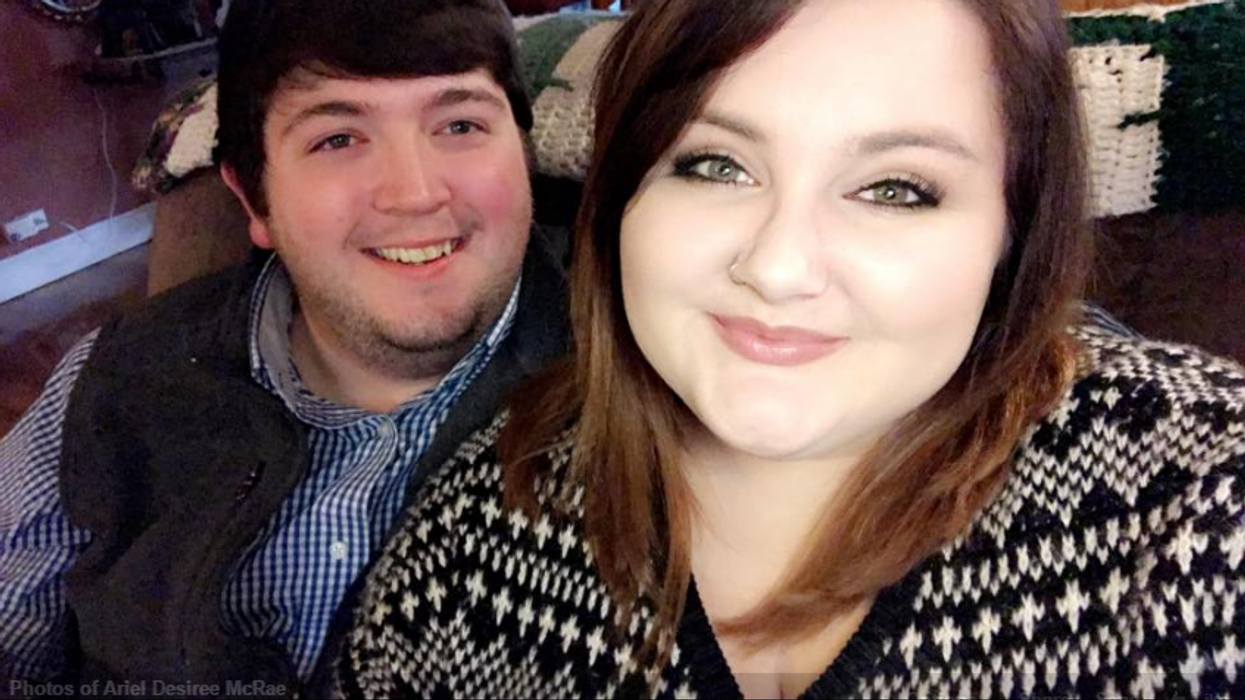 Ariel McRae/Facebook
There are a range of emotions you might feel when shopping for an engagement ring with your significant other: excitement, nerves, happiness, boredom, maybe - but Ariel McRae and her fiancé were left feeling angry and upset.
McRae told the story on Facebook:
My husband doesn't have a lot, neither of us do. We scrape and scrape to pay bills and put food in our bellies, but after almost 2 years of dating we decided that we couldn't wait anymore, so we didn't.

I wasn't even thinking about rings, I just wanted to marry my best friend, but he wouldn't have it. He scraped up just enough money to buy me two matching rings from Pandora. Sterling silver and CZ to be exact. That's what sits on my ring finger, and I am so in love with them.
The couple were looking at an engagement and wedding ring for $130, when a shop assistant came over and said to them:
Can you believe that some men get these as engagement rings? How pathetic. My boyfriend has already saved up $30,000 for my rings and he has just started.
Full-time student McRae wrote:
Old Ariel would have ripped that woman a new one. Mature Ariel said, 'It isn't the ring that matters, it is the love that goes into buying one that matters.' We bought the rings and left.
Her post has been shared more than 56,000 times:
Others shared their own stories of getting engagement and wedding rings on a budget.
Pandora has now apologised to the couple. McRae told the Daily Mail:
Pandora has reached out to me and offered me their sincerest apologies and I accepted. They asked if I would divulge the name and place where I bought the rings and I declined. My intention with this post was never to get anyone fired. 

If that were my intention, I would have complained while at the store. I believe this post going viral is wake up call enough for her.
The couple are now married:
No prizes for those who correctly guess who wasn't invited to the wedding.