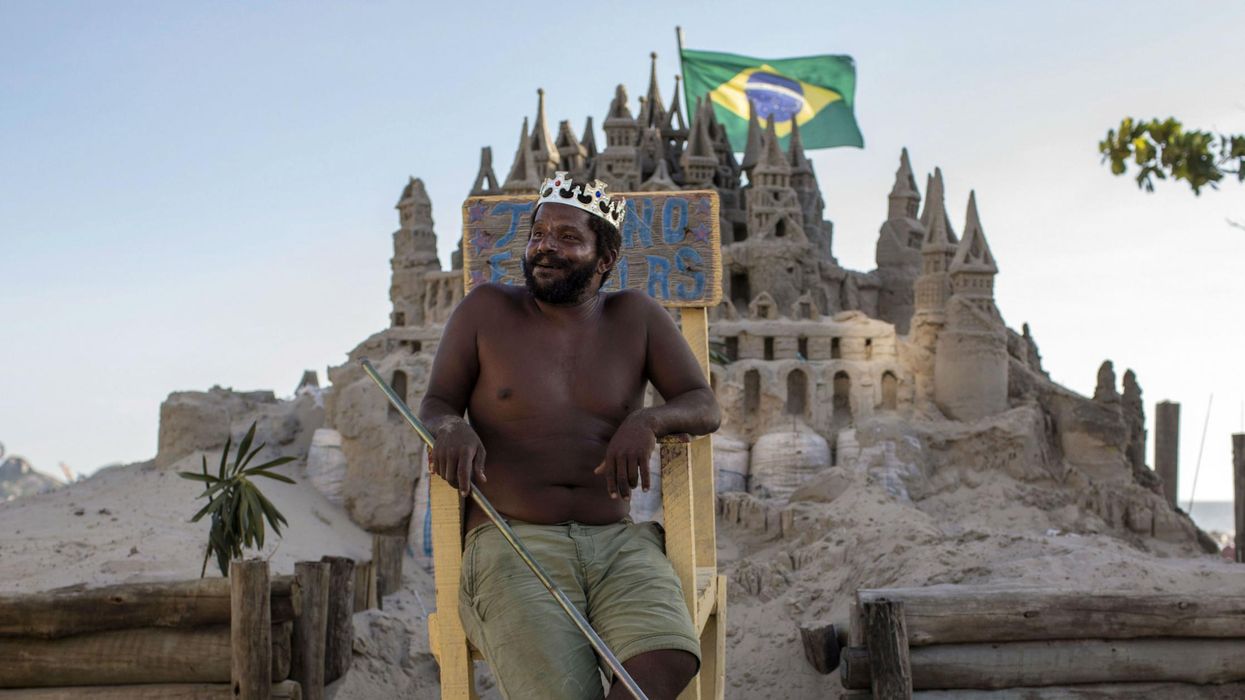 We've all likely wished that we could get out of paying rent.
As house prices continue to rise in the UK and in countless other countries worldwide, more and more of us are asking how we could save money.
Well, Rio de Janeiro resident Marcio Mizael Matolias has found his own solution: he actually lives in a sandcastle. Sure, it's not exactly a viable solution for those of us consistently tasked with dodging random summer thunderstorms in decidedly chillier weather, but his innovative approach to housing shows that where there's a will, there's a way.
Unsurprisingly, he's become a tourist attraction in his own right, earning a nickname: 'The King'.
Speaking to The Mirror, he explained:
I grew up in the Bay of Guanabara, I always lived on the beach.

People pay exorbitant rents to live in front of the sea – I do not have bills, and here I have a good life.
His words are in reference to the notorious gentrification of Rio de Janeiro, a city whose luxury apartments are quickly being snapped up by the mega-rich. Meanwhile, residents in neighbouring favelas are repeatedly fighting against the threat of eviction, removal and dispossession.
Luckily, eviction isn't a threat to Matolias, If his castle collapses, he simply moves to another stretch of sand.