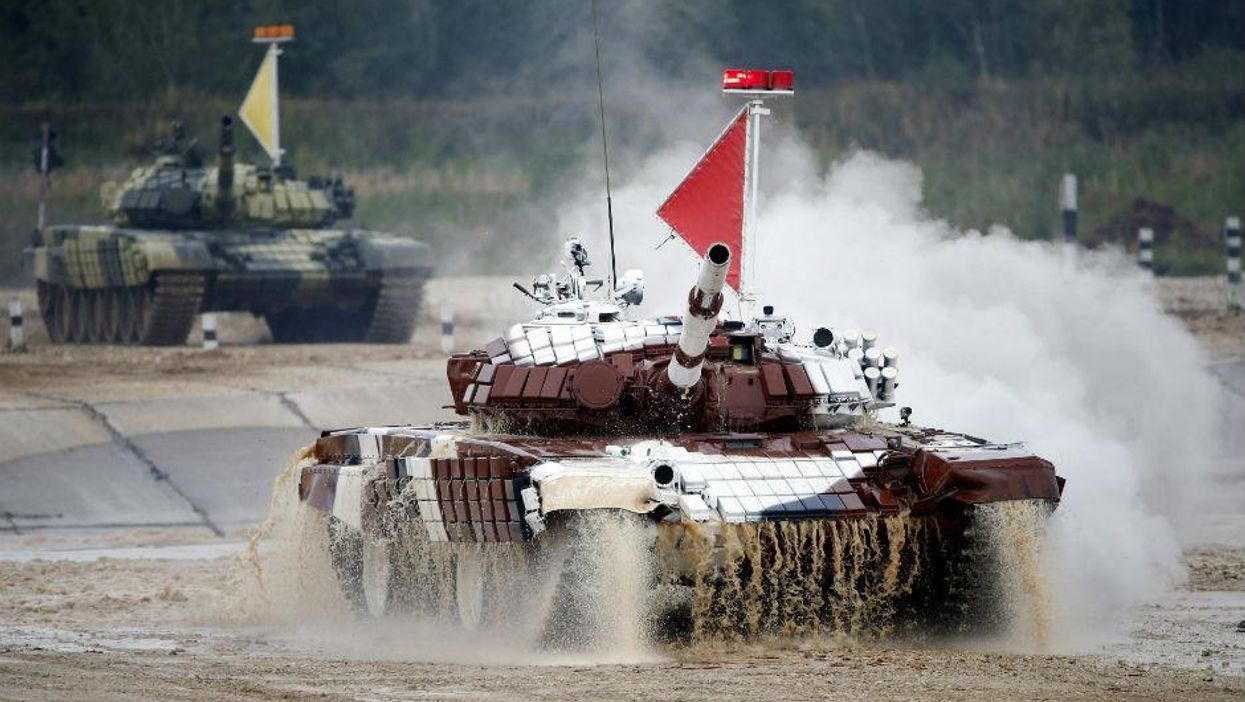 In a barren field near Alabino, Moscow Region, a team from Russia has claimed the inaugural tank biathlon world championships.
The rules are similar to traditional biathlon - except in the place of a person on skis, T-72B tanks race around a 13 mile track and aim to hit five targets.
Russia fought off competition from Armenia, Kazakhstan, China, Serbia, Belarus, Kyrgyzstan, India, Mongolia and Kuwait - sadly there was no British involvement.
Maybe next year...