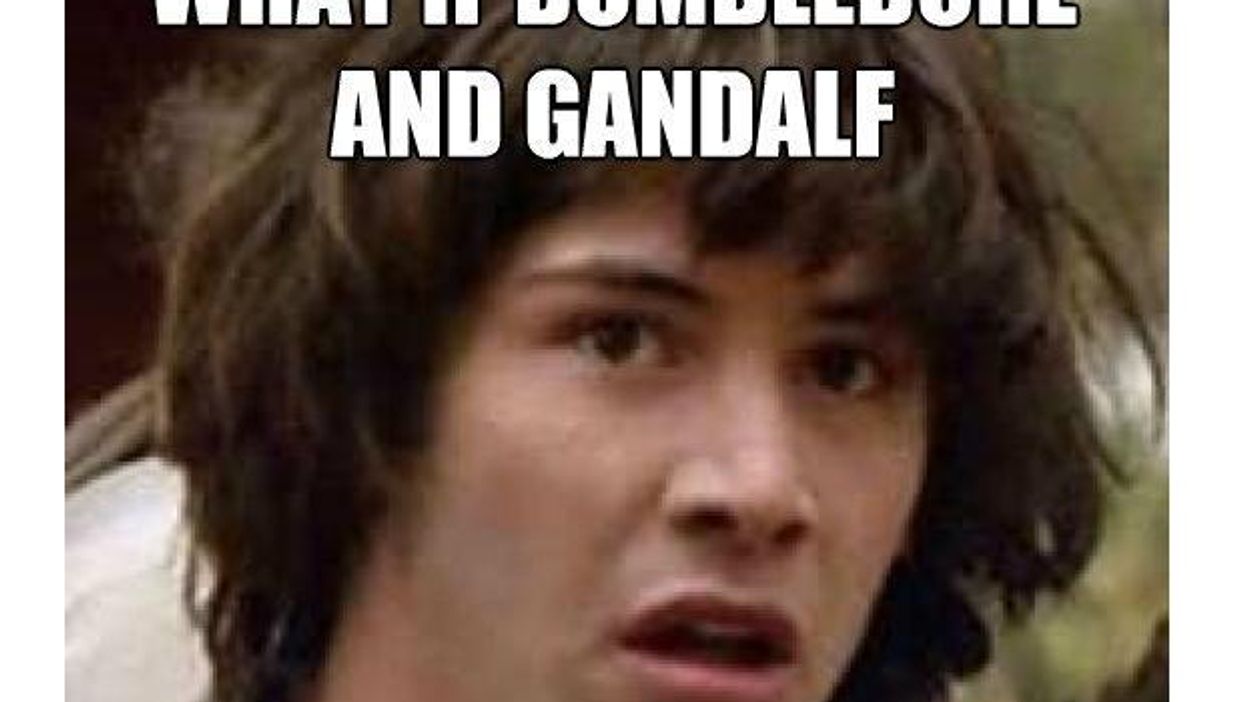 As the votes were being counted in Ireland's gay marriage referendum, JK Rowling has a suggestion about Dumbledore and Gandalf.
Her tweet led to a public row with notorious homophobic troll group the Westboro Baptist Church, who said that if such a union were to occur they would picket it. Rowling replied "the sheer awesomeness of such a union in such a place would blow your tiny bigoted minds out of your thick sloping skulls" and thus, a challenge was born.
Now LGBTQ rights activist group Planting Peace is planning to stage a wedding between the fictional characters this Sunday at 2pm - in the rainbow-coloured house they own opposite the Westboro Baptist Church's headquarters in Kansas.
Planting Peace's president Aaron Jackson told the Huffington Post: "We are delighted to be hosting the Dumbledore and Gandalf wedding and stand with them in the face of bigotry and celebrate equality for all. The Westboro Baptist Church won't have to go too far to picket this union. They can look out their front window.
"The Equality House was founded to take a stand against the hurtful words and actions of hate groups like the Westboro Baptist Church.
"We must actively stand up to hate and ensure that LGBTQ youth understand that they have a broad platform of love and support in this world. That is a core part of what we do at Planting Peace."
Planting Peace is using the stunt to raise funds and a donation page can be found here.
More: Teenager exquisitely trolls Westboro baptist church with homemade sign